June 15, 2017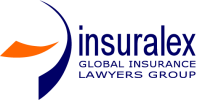 DISRUPTIVE INNOVATION AND THE FUTURE OF INSURANCE: INSURETECH & ARTIFICIAL INTELLIGENCE – 15 June 2017 – NYC

PROGRAMME
15 JUNE 2017
NEW YORK ATHLETIC CLUB, 180 CENTRAL PARK SOUTH, NYC
DISRUPTIVE INNOVATION AND THE FUTURE OF INSURANCE: INSURETECH & ARTIFICIAL INTELLIGENCE
4:30-5:00PM REGISTRATIONS AND CHECK-IN

5:00-6:30PM WELCOME BY PRESIDENT, JEAN LAWLER
A GLIMPSE OF THE FUTURE: HOW AI WILL CHANGE EVERYTHING INCLUDING EVENTUALLY INSURANCE.
KATE BROWNE, ESQ., SENIOR VP AND CLAIMS COUNSEL, SWISS RE CORPORATE SOLUTION, NYC
INSURETECH: NEW FAD OR DISRUPTIVE INNOVATION?
TY SAGALOW, FOUNDING MEMBER, LEMONADE, INC., NYC
MODERATED BY: NEFTALÍ GARRO, PARTNER, BLP LEGAL, COSTA RICA

6:30-7:30PM COCKTAIL RECEPTION
LOCATION
NEW YORK ATHLETIC CLUB 180 CENTRAL PARK SOUTH, NYC
10TH FLOOR, OLYMPIC ROOM
NOTE: DRESS CODE APPLIES
– RSVP BY: MONDAY, JUNE 12, TO SUSAN COONE scoone@meetingmanagementgroup.com OR CALL 001 813-988-0737.

January 4, 2017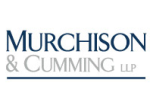 MURCHISON & CUMMING NAMES FOUR NEW PARTNERS AND ONE NEW ASSOCIATE PARTNER
LOS ANGELES – January 4, 2016 –
Murchison & Cumming, LLP is pleased to announce Todd A. Chamberlain, Steven J. McEvoy, Mary C. Trinh, and Bryan J. Ure have been named Partners and James N. Kahn an Associate Partner. "We are very happy to welcome Mary, Steven, Todd and Bryan as Partners in the firm and James as an Associate Partner," said Managing Partner Dan L. Longo. "We look forward to their contributions to the firm and service to our clients for many years to come."
Mr. Chamberlain is based in the Los Angeles office and focuses his practice on representing insurers in connection with coverage issues arising out of construction defect and product liability matters, commercial liability, carrier v. carrier contribution actions, disputes involving Cumis counsel and prosecuting and defending declaratory relief actions. Mr. Chamberlain also provides advice in risk management and has represented numerous insurers in high exposure mediations and arbitrations.
Super Lawyers, a Thomson Reuters business, is a rating service of outstanding lawyers who have been chosen by their peers and through independent research. The Super Lawyers lists are published nationwide in Super Lawyers Magazines and in leading city and regional magazines and newspapers across the country. Only the top 5% of attorneys in each state or region are honored as Super Lawyers.
Mr. McEvoy is based in the Los Angeles office and focuses his practice in the areas of transportation law, product liability, toxic tort and general liability defense. He specializes in the handling of matters involving bus and motor coach roll-over accidents with catastrophic injuries and wrongful death. Mr. McEvoy was recently named a "Southern California Rising Star" by Super Lawyers Magazine. Only 2.5% of lawyers are named to the list, which consists of lawyers 40 years old and younger or practicing 10 years or less.
Ms. Trinh is based in the Los Angeles office and specializes in the area of medical malpractice, and has achieved successful results in the defense of physicians, healthcare facilities and outpatient surgical centers. Her other areas of practice include general liability matters, landlord-tenant habitability claims, and skilled nursing facilities. Ms. Trinh has defended and obtained favorable outcomes for a wide range of clients, including manufacturers, distributors, retailers, and property owners.
Mr. Ure is based in the Las Vegas office and is experienced in all phases of litigation involving a diverse mix of matters. A significant part of his practice focuses upon cases deemed as complex litigation or with high damages exposure. In addition to providing litigation defense, Mr. Ure values offering practical solutions and advice to his clients aimed at reducing liability and risk. In recognition of his experience and efforts, Mr. Ure has been recognized by Nevada Business Magazine as a Legal Elite top attorney for the second consecutive year.
Mr. Kahn is based in the Los Angeles office and focuses his practice on general liability, product defect and premises liability defense. He is experienced in handling a wide array of personal injury matters, public entity defense, business/commercial litigation, and intellectual property. Mr. Kahn has produced significant results for large companies as well as small businesses and individual proprietors. Mr. Kahn enjoys problem solving and provides an aggressive yet straightforward approach to defending his clients.
About Murchison & Cumming, LLP
With a firm history dating to 1930, Murchison & Cumming, LLP is a premier, AV-rated civil litigation firm with five offices in California and Nevada, whose attorneys specialize in the defense of domestic and international businesses, insurers and individuals, at trial Page 2
and on appeal. The firm"s attorneys also handle employment matters and business transactions. The firm is a member of the USLAW and Insuralex Networks. For additional information, please visit the website at www.murchisonlaw.com.
CONTACT:
Shannon Cooper
Marketing Coordinator
Direct: 702.216.3865
scooper@murchisonlaw.com

November 03, 2016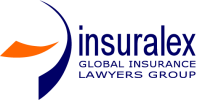 BREXIT – IMPLICATIONS FOR THE LONDON INSURANCE MARKET – 3 November 2016 – London

SEMINAR & RECEPTION
3 NOVEMBER 2016
THE OLD LLOYD'S LIBRARY
BREXIT – IMPLICATIONS FOR THE LONDON INSURANCE MARKET
'WHEN IS IT FINE TO LIE TO INSURERS – AND WHAT IS A LIE TOO FAR?'
The members of Insuralex invite you to a seminar to discuss recent developments in the London insurance market followed by a drinks reception.
LOCATION
THE OLD LLOYD'S LIBRARY,1 LIME STREET, LONDON, EC3M 7HA
(COURTESY OF LLOYD"S OF LONDON)
– PLEASE EMAIL NEELAM AT NEELAM@INSURALEX.COM IF YOU WOULD LIKE TO ATTEND.




October 26, 2016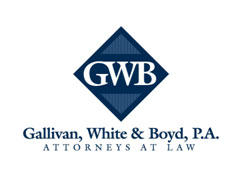 JOHN E. CUTTINO ELECTED PRESIDENT OF
DRI – THE VOICE OF THE DEFENSE BAR

COLUMBIA, SC – The attorneys and staff at Gallivan White & Boyd, P.A. would like to congratulate Columbia shareholder John E. Cuttino for his election as President of DRI–The Voice of the Defense Bar (DRI). DRI is the leading organization for lawyers and in-house counsel who defend businesses and individuals in civil litigation. DRI is committed to improving the civil justice system; enhancing the skills, knowledge, and professionalism of its members; and anticipating and addressing issues relevant to defense attorneys and the civil justice system.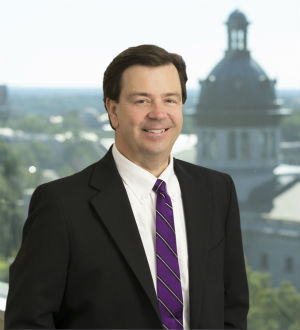 Cuttino"s selection places three of Gallivan, White & Boyd's attorneys simultaneously at the head of the three leading national legal civil defense professional organizations, an unprecedented achievement for a single firm. GWB shareholder John T. Lay, Jr. recently assumed the presidency of the International Association of Defense Counsel, while GWB shareholder H. Mills Gallivan was elected president of Federation of Defense & Corporate Counsel in July of this year.
Cuttino has a long history of service with DRI as well as a number of other prominent legal organizations. He is a member of the International Association of Defense Counsel (IADC), National Foundation for Judicial Excellence (NFJE), and the South Carolina Defense Trial Attorneys' Association. Cuttino's legal practice includes the litigation of class actions, construction and design defects, toxic and mass torts, insurance coverage, tort and personal injury, products liability, and professional negligence. He is regularly retained by insurers, self-insureds, risk management entities, corporations, and individuals.
CONTACT:
Kevin Dehlinger
Marketing Director
Direct: (864) 271-5369
kdehlinger@GWBlawfirm.com
Gallivan, White & Boyd, P.A. has offices in Charleston, Columbia, Greenville, SC and Charlotte, NC. Practice areas include business and complex litigation, strategic risk assessment and counseling, and corporate representation. For more information about the firm, see
MJM BARRISTERS & ATTORNEYS NEWSLETTER AUTUMN 2016

October 20, 2016
PRODUCT LIABILITY IN A LOSS OCCURRENCE

From the Insurance Department of Belzuz Abogados we shall analyse what are known as serial losses.
In the case of product liability is concerned, particularly when products that are produced, distributed and consumed on a large scale, a chain of losses can occur that can, in addition, take place at different times. That is, the losses affect different injured parties but are caused by units of product that have been produced by the same manufacturer and suffer from the same defect.
Prior to joining MRR, Ms. Rubright engaged in a life of public service with the City of Akron, first as an assistant prosecutor. Later, as assistant law director, she represented the city in litigation as well as directed both the Labor Relations Office and Personnel Department. Her career culminated in her role as the city"s Law Director. She earned her law degree from the University of Akron School of Law and her Bachelor of Science degree, graduating cum laude, from West Virginia University.
The question we shall try to answer as experts on the subject is whether each of the losses/claims should be considered an individual loss or if on the contrary – by insuring the risk – they relate to the same original cause, irrespective of the number of losses/claims.
The treatment given to these losses is very important because the sum insured establishes the maximum amount that the insurer will pay in respect of each loss under the provisions of article 27 of the Insurance Contracts Act, with the result that:
a) If it is considered that there are as many losses as products that cause a loss, the sum insured will be the maximum compensation payable to the affected person or persons, the figure fixed in the policy being multiplied by the number of faulty products.
b) If, on the contrary, the loss insured is deemed to be the manufacture and sale of the product, the sum insured will have to be shared amongst the victims of all the defective products.
Although case law exists to support both interpretations, the Supreme Court has in fact has been ruling that this is a single "loss":

15 February 2006 states that "there was a single loss, not one for each of the houses affected, which is of particular importance when determining what is covered by the insurance, irrespective of whether the party bringing the action is the third party affected".
Supreme Court 1st Division Judgment of 28 May 2007 confirms the Judgment of 20 March 1991 EDJ 1991/3018, in a case of medical liability, declared that "the Spanish legislature, on the question of civil liability, and whether to award compensation on the basis of the loss event or the claim, or both, has opted simply for the loss event, which is essentially the birth risk, i.e., the medical error, which is, in short, what constitutes the loss and consequently carries the obligation to compensate"
And finally Supreme Court 1st Division Judgment of of 20 January 2007, which states that "we should understand by loss the event that caused the house to fall, which was the same as that which caused the adjoining houses to collapse, so the risk insured is a single one, general for all the houses, which means that the amount of the risk insured includes the collapse of all of them, not just that of the plaintiffs, so their claim is outside the limits of the insurance"
From our experience, as lawyers specialising in product liability, we can conclude that when the insurance company pays compensation, it is the event that generates loss and not the claim for damages filed by the injured party that is identified with the loss.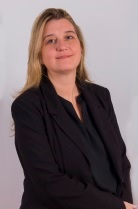 BELZUZ ABOGADOS SLP Department of Insurance Law.Belén Domínguez Jarque