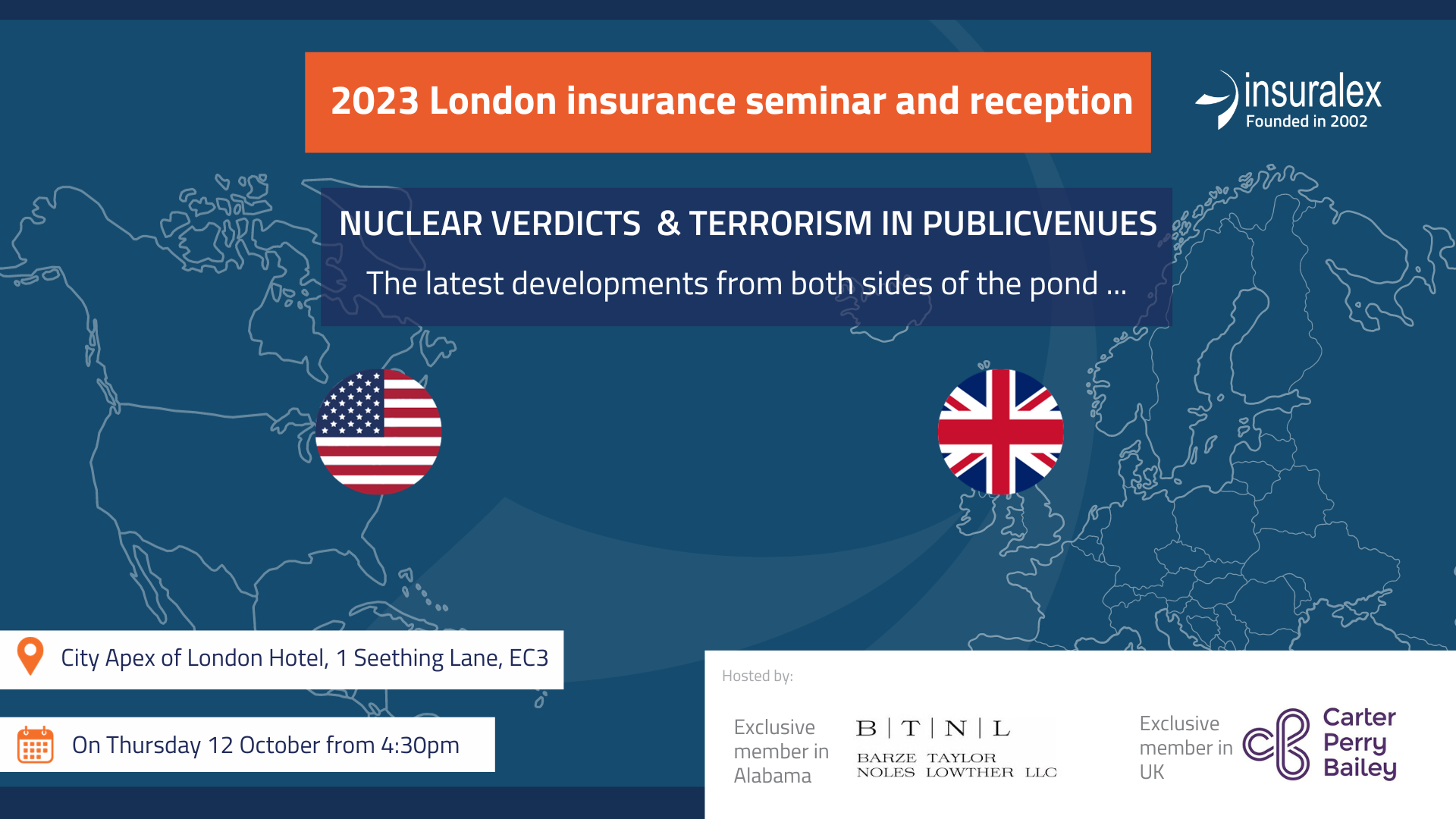 NUCLEAR VERDICTS
TERRORISM IN PUBLIC VENUES
The latest developments from both sides of the pond …
Hosted by our Exclusive Member in the UK (Carter Perry Bailey LLP) and our Exclusive Member in Alabama, USA (Barze Taylor Noles Lowther LLC)
At the City Apex of London Hotel, 1 Seething Lane, EC3
on Thursday 12 October from 4:30pm
"Nuclear Verdicts trending in the US" – Bruce Barze and Todd Lowther of Insuralex Alabama (Barze Taylor Noles Lowther LLC), will speak about the growing trend for runaway jury verdicts in courts across the United States, with massive awards to plaintiffs for non-monetary damages – the so-called "nuclear verdicts" and how to identify and manage high-risk claims.
"Countdown for terrorism preparations for UK public venues – The impact of Martyn's Law" – Helen Tilley of Insuralex UK (Carter Perry Bailey LLP) will look at the Terrorism (Protection of Premises) Draft Bill and how insurers and brokers can respond to the steps that will shortly be required to safeguard people at public venues.
And please also join us at the
Drinks Reception Afterwards
RSVPs Tracy Bailey at Insuralex UK via Tracy.Bailey@cpblaw.com.