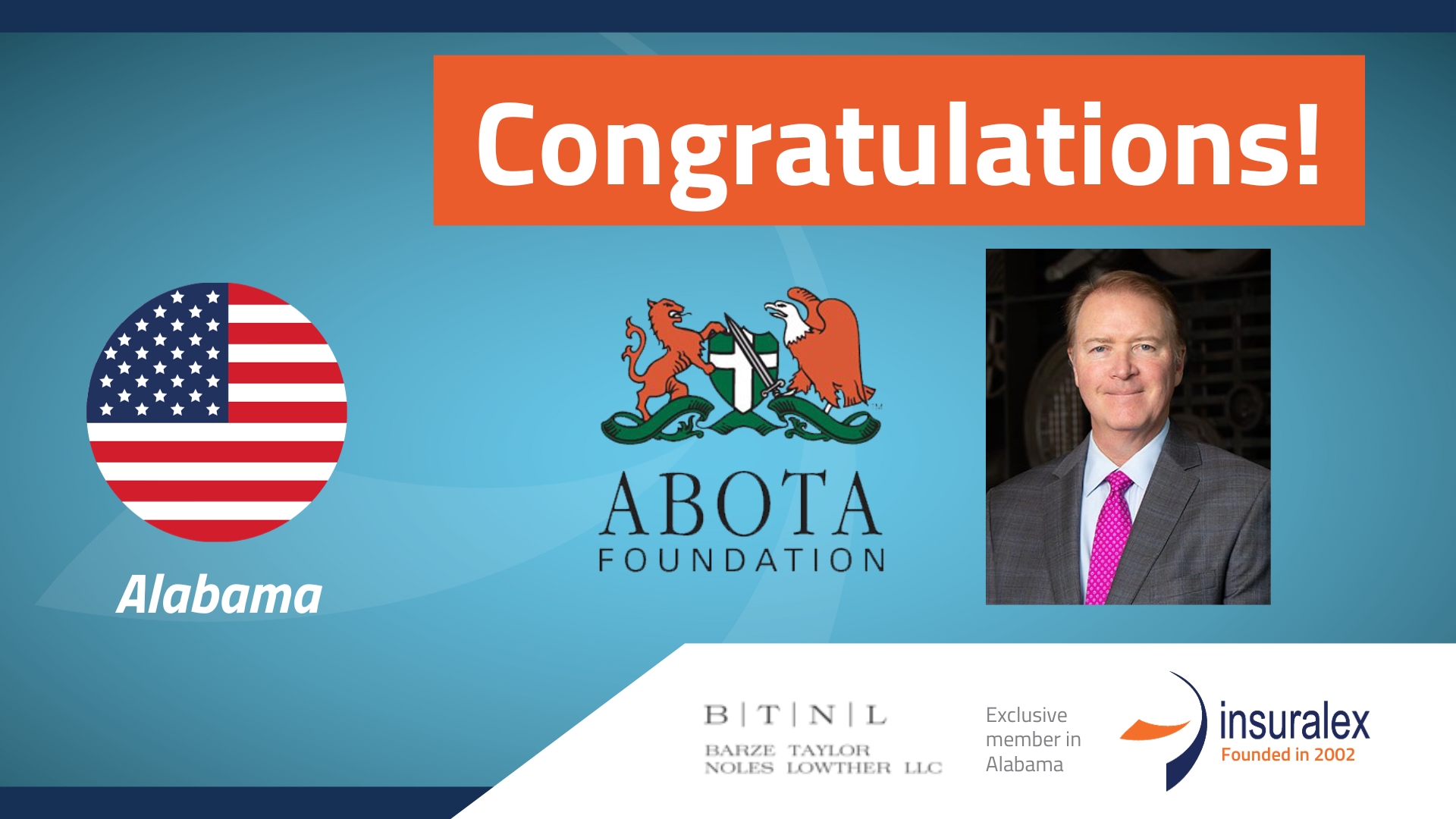 Congratulations to our Exclusive Member in Alabama, R. Bruce Barze, Jr., who was voted into the American Board of Trial Advocates at its National Board Meeting in Little Rock, Arkansas on October 7, 2023.
Founded in 1958, the ABOTA Foundation is a national association of experienced trial lawyers and judges. ABOTA and its members are dedicated to the preservation and promotion of the civil jury trial right provided by the Seventh Amendment to the U.S. Constitution.
ABOTA is an invitation-only organization. Members must have at least five years of active experience as trial lawyers, have tried at least 10 civil jury trials to conclusion and possess additional litigation experience. Members must also exhibit the virtues of civility, integrity and professionalism by following ABOTA's Code of Professionalism and Principles of Civility.
Bruce maintains an active trial practice, and his litigated matters include commercial disputes, product liability, insurance coverage, and high-exposure casualty and personal injury claims.