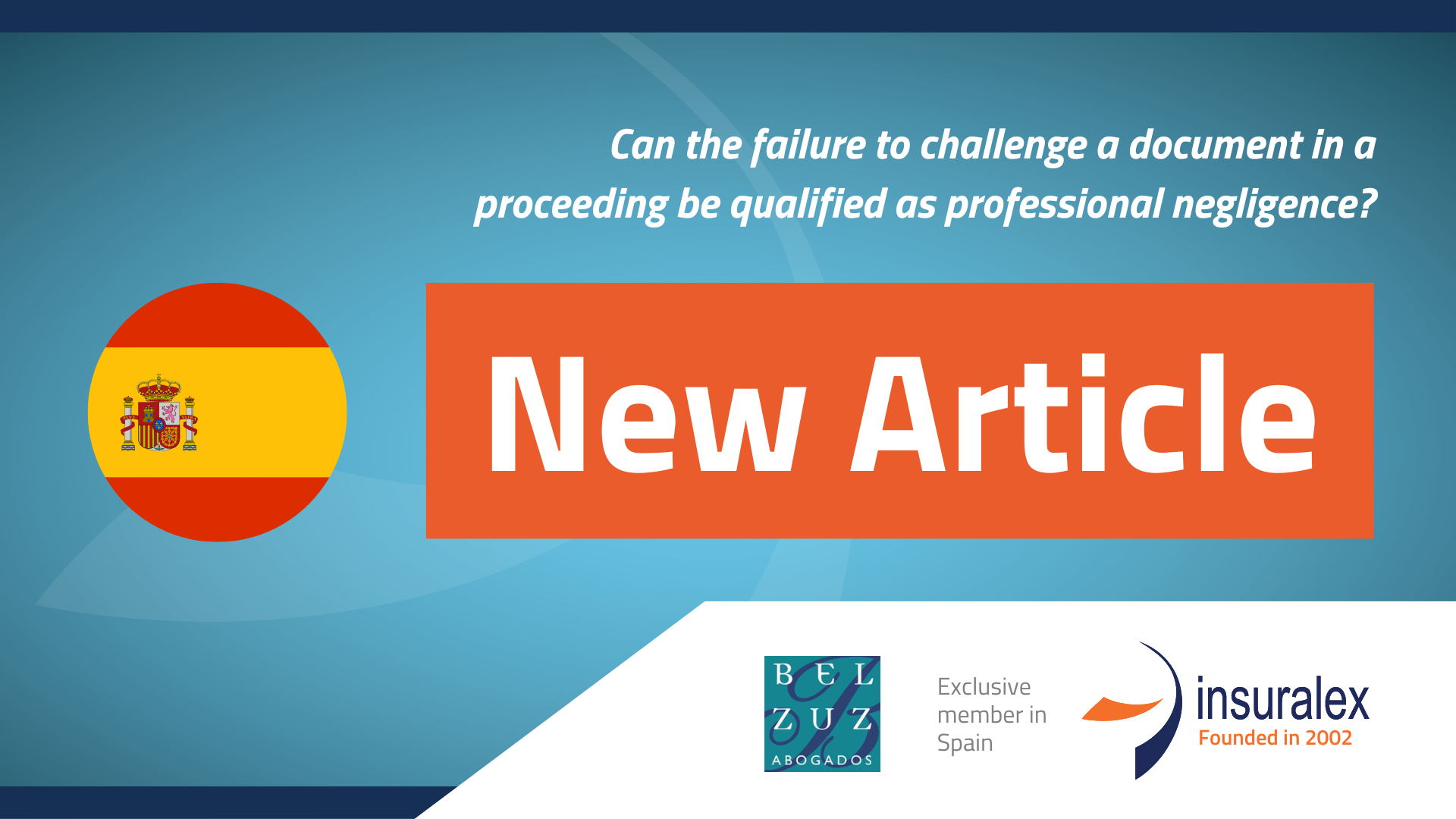 We will study whether the failure to challenge a document by the professional in charge of the lawsuit at the preliminary hearing may constitute professional negligence that must be compensated.
To do so, we will analyze the criterion maintained by the Barcelona Provincial Court in its ruling of 16.12.2020, which resolves an appeal.
The plaintiff filed a claim against his lawyer who was handling the application for the pensions to be paid by his spouse in accordance with the divorce decree.
Specifically, the lawyer did not contest a document submitted by the debtor to justify the payment, which resulted in the Court partially upholding the debtor's opposition.
The plaintiff considered that this had resulted in the loss of the amount of 26,700 euros in maintenance payments as the enforceable claim was only partially upheld.
The judgment was appealed, and the Barcelona Provincial Court dismissed the appeal, considering that, although the lawyer's conduct was inappropriate, it was not the cause of the damage suffered by the plaintiff.
Specifically, the Court considered that the fact of not having challenged the documents did not in itself constitute grounds for the lawyer to be sentenced for professional negligence and that, furthermore, the partial acceptance of the claim was based on the documents provided by the defendant, so that if they had been challenged, this would not have occurred.
The fact is that the accreditation of the damage due to loss of opportunity necessarily implies that the plaintiff has significant chances of success, and that, due to the negligent or erroneous conduct of the defendant professional, they lose them. In other words, the essence is to determine whether the chance of success was lost.
In such cases the judge must assess the likelihood of success if the party's trial strategy had been properly presented or if the documents had been challenged, etc.
The Barcelona Provincial Court's Judgment considers that the failure to challenge the documents was an error but does not see a causal link between the error and the plaintiff's financial loss.
Finally, the Court considers that it was not the lawyer who had ceased to act as such in the proceedings who was responsible, but the lawyer who replaced her and did not argue the error in the assessment of these documents by the judge, which was the cause of the claimant's dissatisfaction.
Conclusion
The mere commission of a procedural error does not necessarily imply that the professional involved is liable. In these cases, the court has the obligation to make a study of the causal link between the error and the possible results that can be produced with and without error.
It is necessary to prove the damage caused by the loss of opportunity, which is not without difficulty, since it is difficult to prove that a claim that has been wrongly presented cannot be accepted by the player.
Author: José Garzón García
Managing partner of the Insurance Law Department.
BELZUZ ABOGADOS SLP