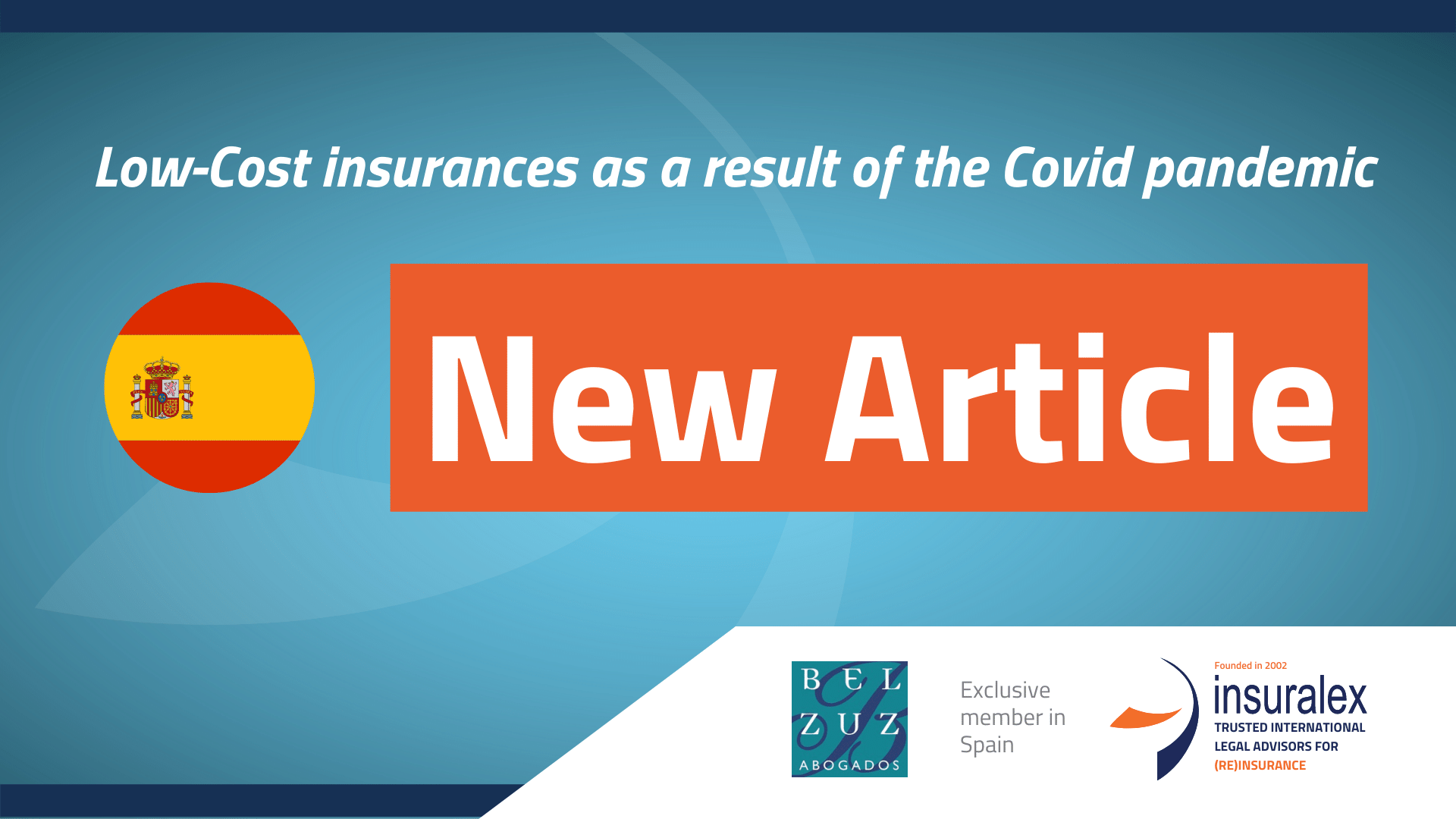 Low-Cost insurances as a result of the Covid pandemic.
ABSTRACT
Currently, and as a result of the pandemic, a variety of low-cost policies has entered the healthcare insurance market, advertising services such as "comprehensive medical directory from 8 Euros a month." Monthly private healthcare cheaper than a daily special in a bar?
The effects of these offers aimed at young people with incomes under 1,000 Euros a month entail great risk and require carefully and thoroughly reading the small print, because the covers are significantly limited and afterwards the hospital services costs are increased with co-payments.
The information provided by infolibre and price comparison sites such as Rastreator has highlighted a 13.5% decrease in prices, all this aimed at insurance companies to canvass people under 25 with lower incomes.
BODY:
Clearly this reduction of premiums naturally implies reducing benefits and covers, no matter the interest in penetrating the insurance market, in the new generations sector.
This low-cost offer for private health insurances has led to a rise in taking out. According to the data provided by infolibre in 2020, the record is broken both in terms of customers (over 11 million) and turnover (over 9 billion).
Furthermore, it must be added that there are tax benefits depending on the Autonomous Region. For reference purposes and without being exhaustive, for self-employed persons taxed by the direct estimate tax system, there is a deduction of up to 500 Euros per person and calendar year, computing to this end their own cover and their spouse and any unemancipated child under 25.
This taking out trend shall remain, because the public healthcare sector is specially overloaded due to the pandemic and waiting times are increasingly longer.
Surveys, as the one conducted by Bain & Company, take as benchmarks the policyholders' age, around 25 years, their income, around 1,000 Euros, and the population size of the place where they are living, municipalities up to 100,000 inhabitants.
In order to canvass this new sector of clients, waiting periods of up to 6 months are offered to pay the premium. Other entities aimed to businesses offer 18 Euros per month and employee. It is obvious that we are at a free market and each company applies the prices that deems appropriate.
Insofar as we, as lawyers, are concerned, the interest raised by this kind of business model and low-cost insurances is the associated risk for the policyholder of taking up.
Initially, the basis which justifies the low prices of such insurances is that they are aimed to healthy young persons, with a lower need "a priori" of recurring healthcare services. But the prices grow exponentially when the person has a chronic or recurring illness.
Our suggestion as insurance lawyers is to carefully read the small print, as co-payment for certain services, and the exclusions from the cover in many instances, has an impact in the policyholder and what initially seems to be economically attractive, is not when the illness or pathology is excluded from the cover.
In many cases, even with these grounds, the insurance companies don't reach the profitability of policies, because taking out them is only justified to canvass clients for the future, the premiums prices are lowered to a point where they lose money.
There is also serious criticism by the healthcare sector because fees are reduced due to very low prices per service.
CONCLUSION
The pandemic has given exponential rise to taking out private insurances due to the public healthcare overload. Young people who stayed outside of taking out private healthcare insurances have felt the need of taking out them due to potential contagion and the need for care.
The insurance sector has increased its offer of healthcare insurance aimed to young people, but in order to acquire market penetration, it is a low-cost type offer, with attractive premium prices, but with a reduction in covers and greater consequences for the policyholder when services are provided with co-payment.
Add to all this the voices of the healthcare professionals that complain about their fees being cut for the services provided to the healthcare insurance companies.
It is recommendable a thorough review of the policy's small print in order to avoid surprises when it is required to use the services and taken out covers
AUTHOR: José Garzon Garcia – Partner in the Insurance Department of Belzuz Abogados SLP