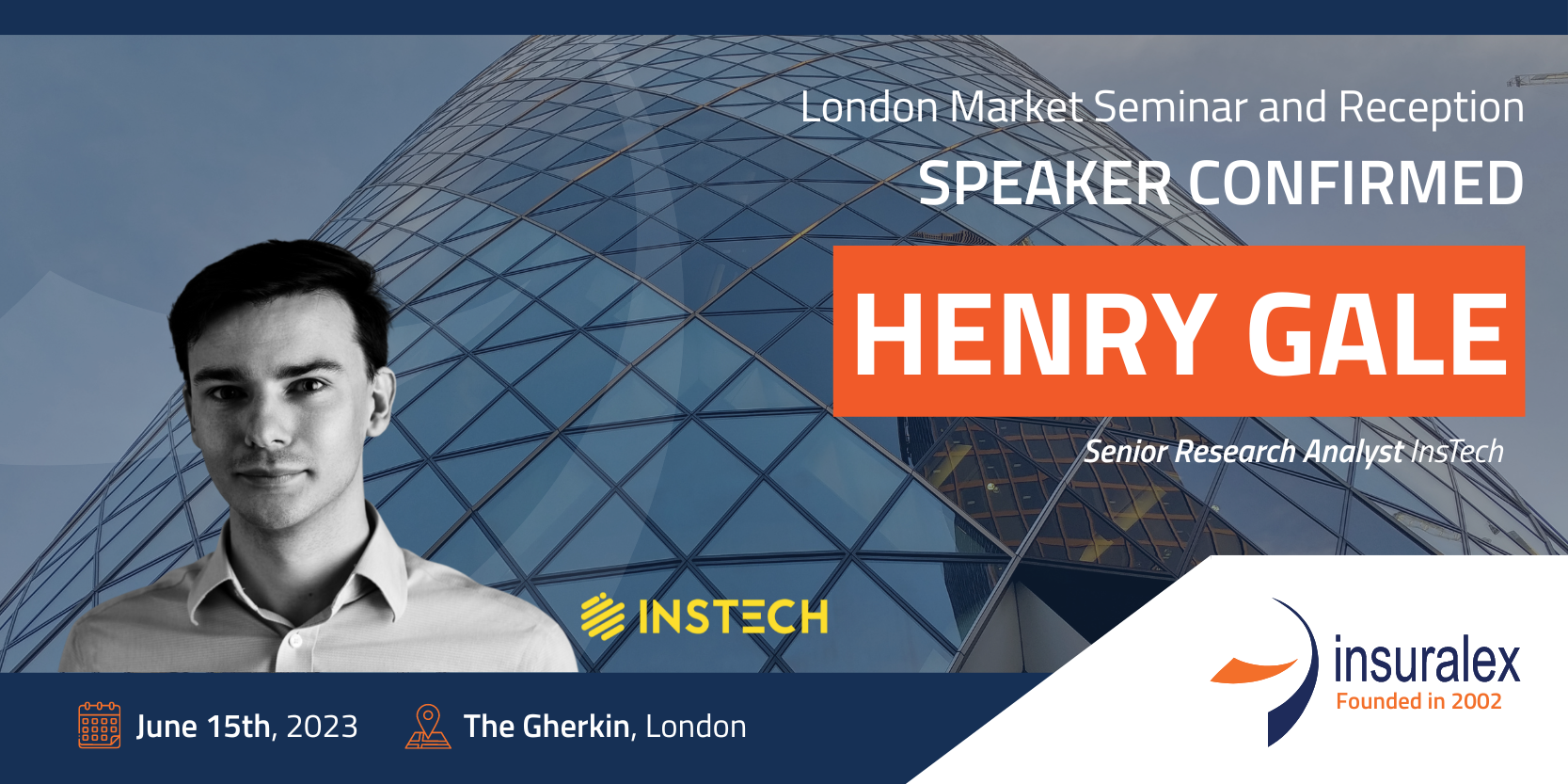 Save the date! Insuralex London insurance market seminar and reception
Henry Gale (Senior Research Analyst at InsTech) joins our team of international speakers who will take part in the 2023 Insuralex Global Seminar and Reception being held at the Gherkin on June 15th 2023:
"Innovation and Sustainability in Insurance and Claims"
Climate change, parametric covers, natural disasters, wars, cyber-attacks, pandemic, insurtech, artificial intelligence, claims transformation…
In times of unprecedented change and fast-paced technological advancements, Insuralex' panel will address how this affects you – The Times They Are A-Changin'!
Henry Gale leads InsTech's research on parametric insurance and contributes to research in other areas of insurance innovation. Henry edits the Parametric Post newsletter and has been the lead writer for InsTech industry reports on subjects including parametric insurance and data process automation in insurance. He is an occasional host on InsTech's podcasts and events.
(To allow for attendee participation, registrations are limited. This webinar is aimed at and designed exclusively for insurance and reinsurance professionals, as well as (re)insurance intermediaries. Law firms are only allowed to participate if they belong to Insuralex)
For registrations, please complete the form. (Seats are limited)
More details and more speakers will be posted soon.
Registration form: