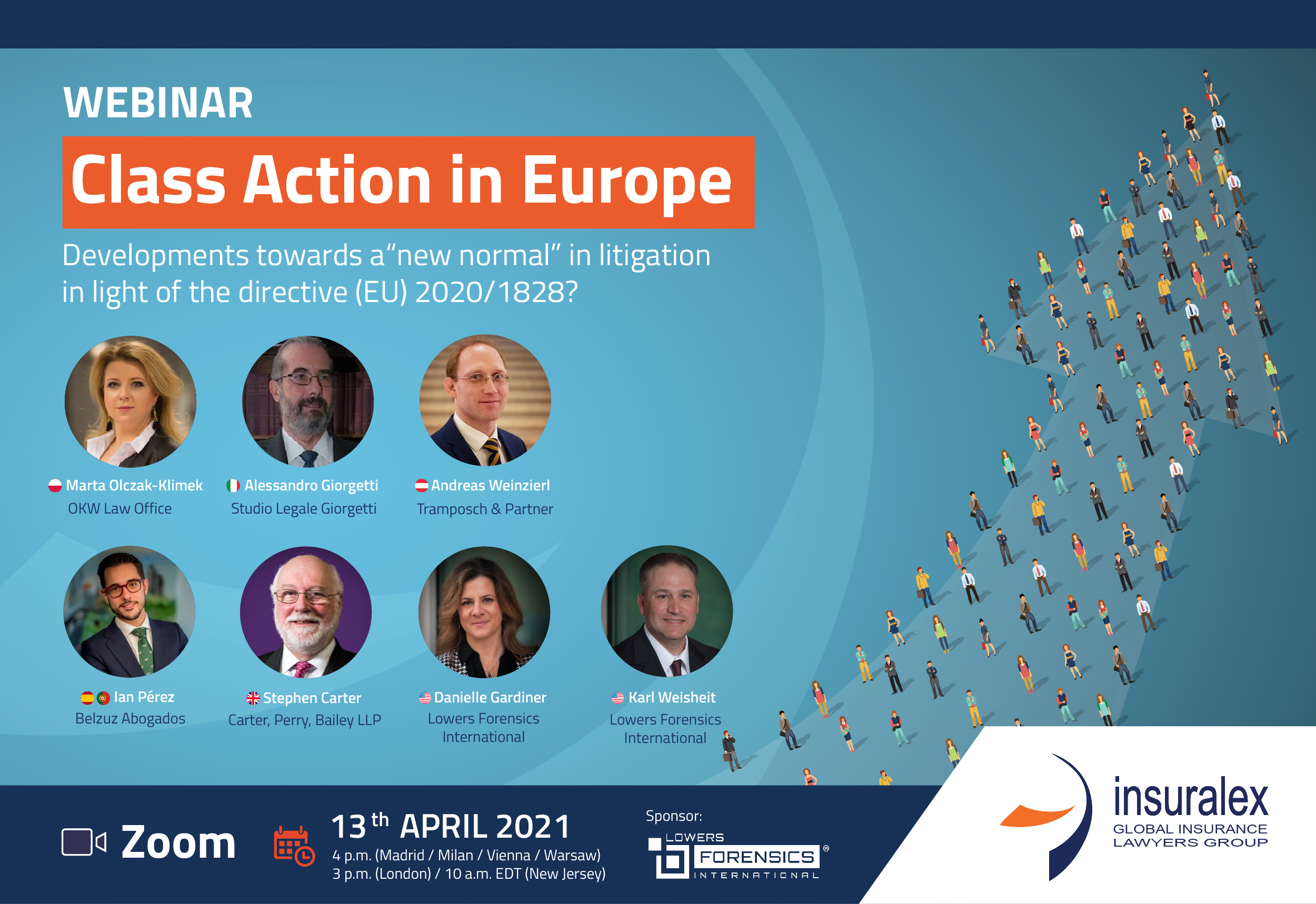 Full recording on demand: Class Action in Europe – developments towards a "new normal" in litigation in light of the directive (EU) 2020/1828?
The European Parliament has adopted legislation to allow EU consumers to defend their rights collectively. This will be transposed into national law within two years. At the moment, there is quite a diverse legal landscape on class action in Europe — some countries are completely without 'class action' and others have something similar (like the "Musterfeststellungsklage" in Germany).
Still, most countries do feel the need for some kind of a class action. Governments appear eager to enlarge consumer rights as well as to lighten the burden of claims pending at courts.
Watch the recording of this webinar with experts across the EU who present their national 'class action' and elaborate on their thoughts of how the new directive might change the legal landscape.
Topics covered include:
Will liability insurance or D & O insurances provide coverage for similar events?

What will that look like in case of class action?

Will this trigger an update on reserve and premiums?

How will legal expense insurances react to this?

How will cross border claims in connection look like in terms of evaluating the loss, finding the righteous claims, and sorting out copy-cat claims?
Watch the full recording here: https://www2.lowersriskgroup.com/europe-class-action (Complete the form to watch this recording)
In collaboration with Lowers Forensics International