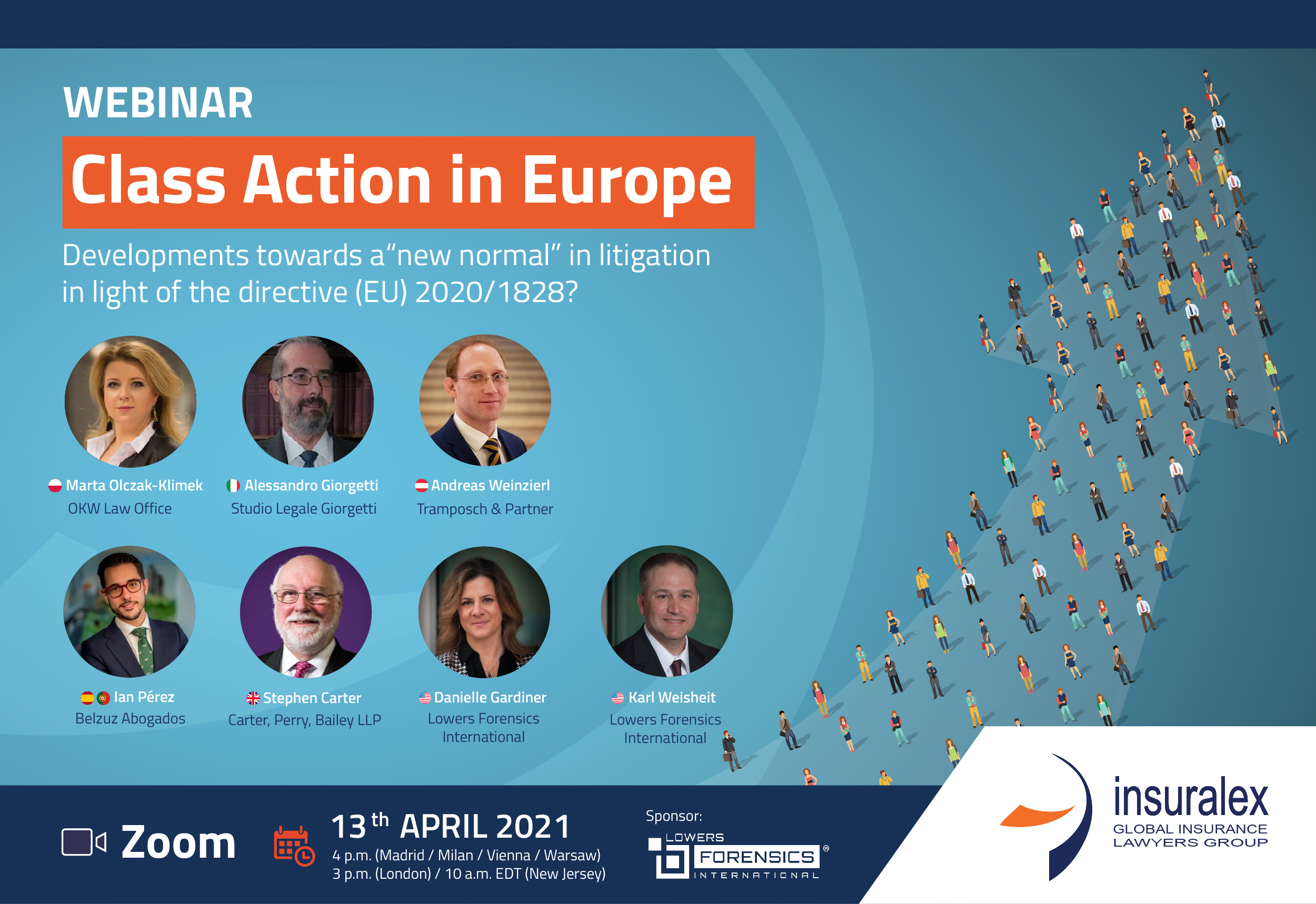 Insuralex is a group of more than 50 independent law firms Practice areas: from Europe, North America, Latin America, Africa, Asia and the Middle East that specialise in Insurance and Reinsurance.
Insuralex firms work for a wide range of clients including insurance and reinsurance companies, Lloyd's syndicates, insurance and reinsurance brokers as well as captives and self-insured companies. We specialize in multinational matters and the exchange of information and good practice throughout the world.Insuralex is ranked in Global Chambers as a Leading Law Firm Network.

Download the agenda
This webinar is aimed at and designed exclusively for insurance and reinsurance professionals, as well as (re)insurance intermediaries.
Date: 13 April 2021
Time: 4 pm (Madrid / Milan / Vienna / Warsaw) / 3 pm (London) / 10 am EDT (New Jersey)
Registration url: https://us02web.zoom.us/webinar/register/WN_hWtT_FIIT5SND3useCwDbA
To allow for attendee participation, registrations are limited.
Language: English