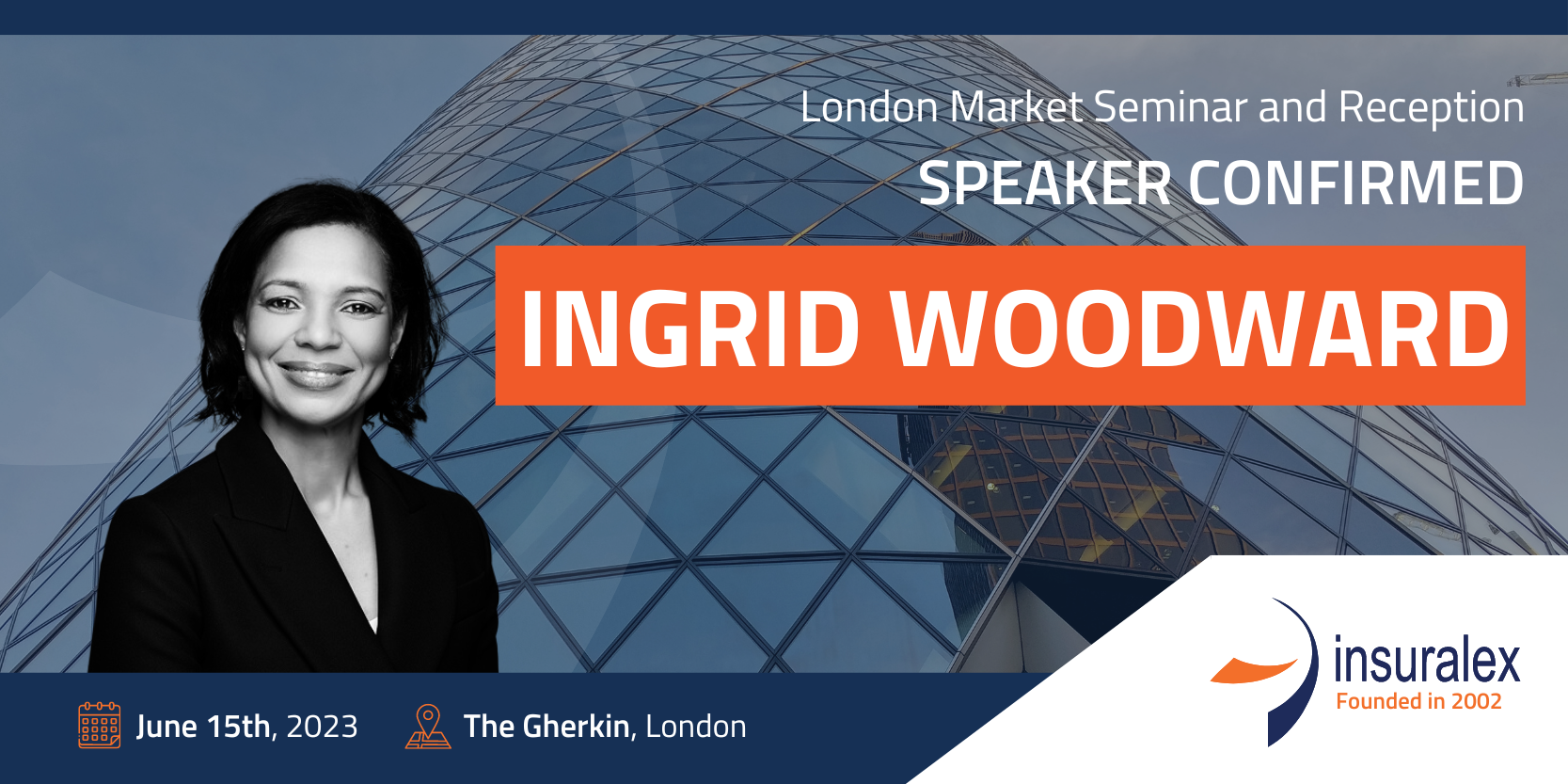 Save the date! Insuralex´s London insurance market seminar and reception: "Innovation and Sustainability in Insurance and Claims"
In a career that spans 20+ years Ingrid has a great mix of experience across Claims, Operations and Technology. She is relentlessly focused on the customer and teams, thanks to her early roots as a Claims professional.
Ingrid's roles have included Head of Claims Excellence at Zurich Insurance, VP Technology, Operations & Analytics at CNA Hardy and Global Head of Change Management, Claims Transformation at AIG.
Ingrid loves to help people find love in what they do at work, build high-functioning diverse teams who innovate on behalf of the customer, strategically solving problems and fuelling growth.
In her spare time, Ingrid is just another woman juggling parenthood and work while trying to find balance by doing activities such as walking, painting, and travelling to experience different cultures.
"Innovation and Sustainability in Insurance and Claims"
Climate change, parametric covers, natural disasters, wars, cyber-attacks, pandemic, insurtech, artificial intelligence, claims transformation…
In times of unprecedented change and fast-paced technological advancements, Insuralex' panel will address how this affects you – The Times They Are A-Changin'!
(To allow for attendee participation, registrations are limited. This webinar is aimed at and designed exclusively for insurance and reinsurance professionals, as well as (re)insurance intermediaries. Law firms are only allowed to participate if they belong to Insuralex)
For registrations, please complete the registration form:
About Insuralex
Founded in 2002, Insuralex (Trusted International Legal Advisors for (Re) Insurance) is a group created by more than 50 independent law firms from Europe, North America, Latin America, Africa, Asia and the Middle East that specialise in Insurance and Reinsurance coverage, defence, litigation and all other related legal services.
Insuralex´s clients can take advantage of a powerful network from each side of the world, from California to Australia.
Globalisation and changes in the world wide Insurance market enable Insurers and Reinsurers to market their products across national borders in a growing global economy. Different local laws and procedures may affect the conduct of insurance business on a cross-border basis and this is evident in the handling of international or multinational claims.
An Insurer can navigate these complexities by using a group of lawyers from different jurisdictions who are each specialised in their respective national insurance and reinsurance law systems but who are also affiliated to work with each other.
Insuralex exists to provide its members with a world-wide referral network of the highest quality in the fields of insurance, reinsurance, coverage, defense and litigation.
Insuralex works for a wide range of clients including insurance and reinsurance companies, Lloyd's syndicates, insurance and reinsurance brokers as well as captives and self-insured companies.
Insuralex is an elite grouping of insurance law firms and gaining membership is difficult. Each member of Insuralex is considered to be a leading practice in this specialist field within its national jurisdiction.
Insuralex is known for the outstanding quality of its member firms and has been recognized as such year after year by the Chambers & Partners Guide. Insuralex is the only insurance focused international network ranked in Global Chambers as a Leading Law Firm Network.
Insuralex has represented major companies in some of the most significant disputes.