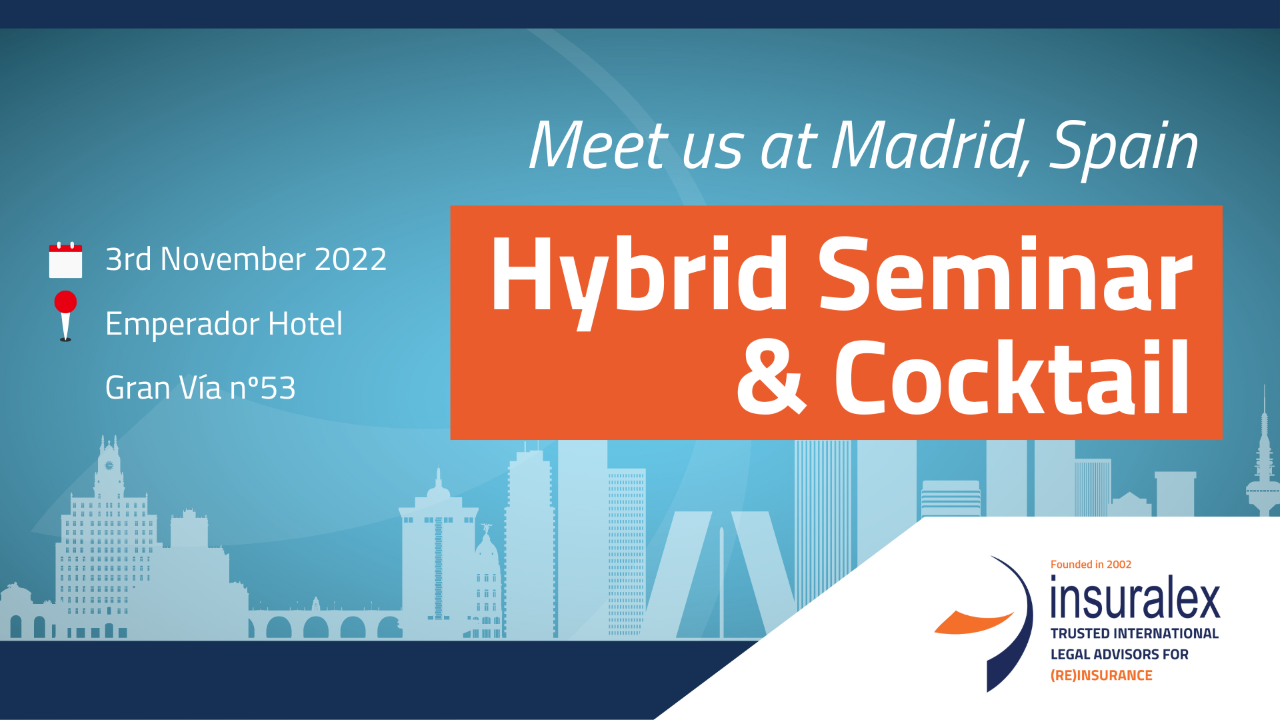 Insuralex and Belzuz Abogados S.L.P. have the pleasure of inviting you to the Insuralex European Regional Meeting 2022, which will consist of a seminar and cocktail at the Hotel Emperador in Madrid, which will take place on November 3, 2022, in which the following topics will be discussed:
Right to be forgotten and discrimination in contracting insurance. News and current regulation in different European countries.
A comparative overview of the EU and USA Product liability, recall and contamination and their insurance.