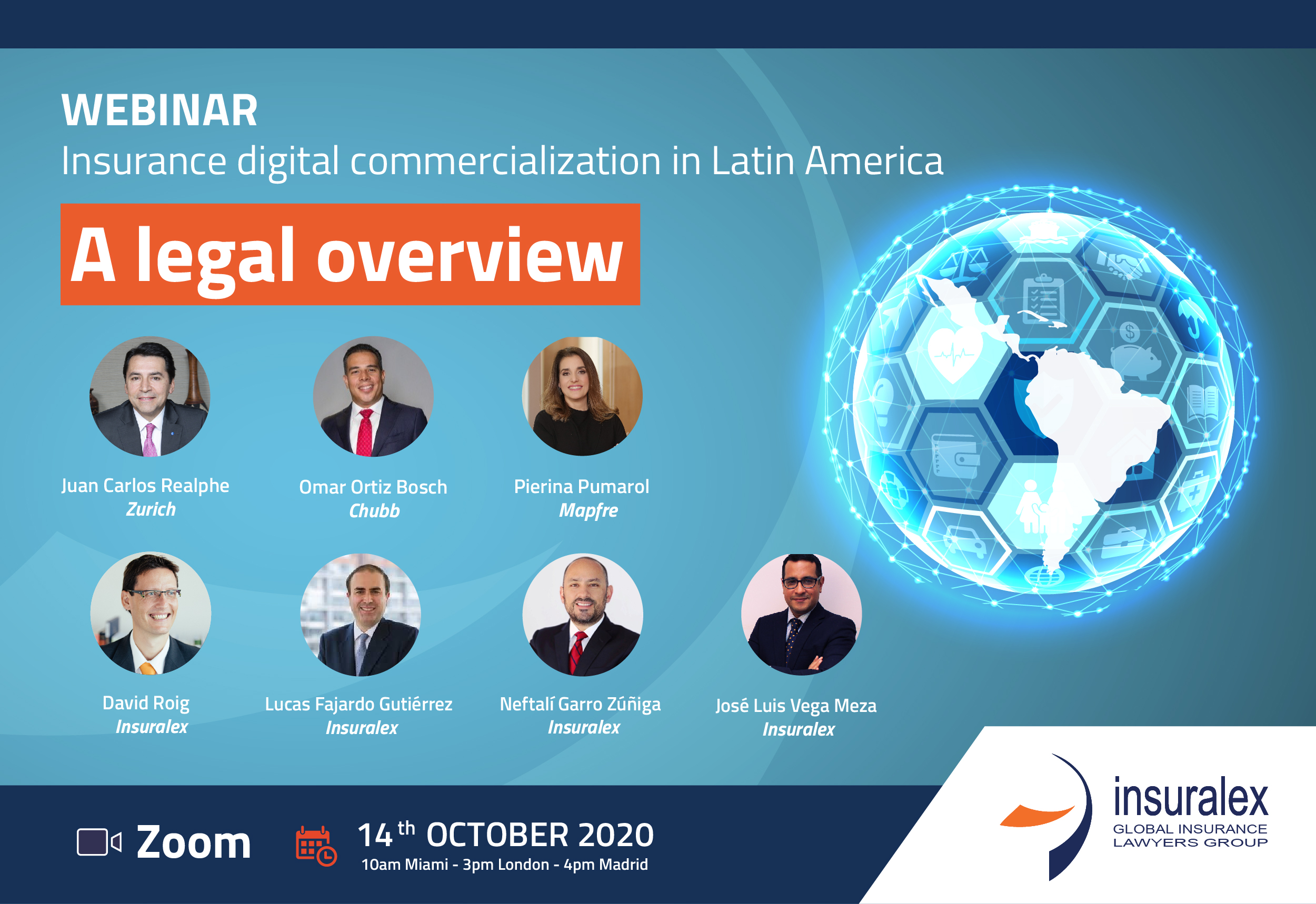 Digital commercialization for insurers in Latin America ceased to be a long-term development project to became a top priority to them. It gained special relevance during the year 2020 due to the Covid-19 pandemic, whose effects prevented the insurance market from commercializing its products through the customary mechanisms.
As jurisdictions in Latin America have several regulatory approaches to the same topic, this document seeks to give the reader a general overview of the main legal issues encountered in each country.
Furthermore, the document comprises a framework of specific regulations applicable to insurance digital commercialization, including a perspective from anti-money laundering and counter-terrorism financing, insurance requestors' identification processes and commercialization licensing among others.
Download the report: 2020 Insurance digital commercialization in Latin America report.
Insuralex Latin America
Insuralex is a group of more than 50 independent law firms from Europe, North America, Latin America, Africa, Asia and the Middle East that specialise in Insurance and Reinsurance.
Insuralex firms work for a wide range of clients including insurance and reinsurance companies, Lloyd's syndicates, insurance and reinsurance brokers as well as captives and self-insured companies. We specialize in multinational matters and the exchange of information and good practice throughout the world.Insuralex is ranked in Global Chambers as a Leading Law Firm Network.
Insuralex Latin American insurance law practice covers countries such as: Argentina, Bolivia, Brazil, Chile, Colombia, Costa Rica, Ecuador, Mexico, Panama, Paraguay, Peru, Uruguay and Venezuela.

Download the agenda
This webinar is aimed at and designed exclusively for insurance and reinsurance professionals, as well as (re)insurance intermediaries.
Date: 14 October 2020
Time: 10 am Miami (UTC/GMT-4) / 3pm London / 4pm Madrid
Registration url:
https://us02web.zoom.us/webinar/register/WN_71AjOaiCTQW_DUSA7eUEmw
To allow for attendee participation, registrations are limited.
Language: Spanish