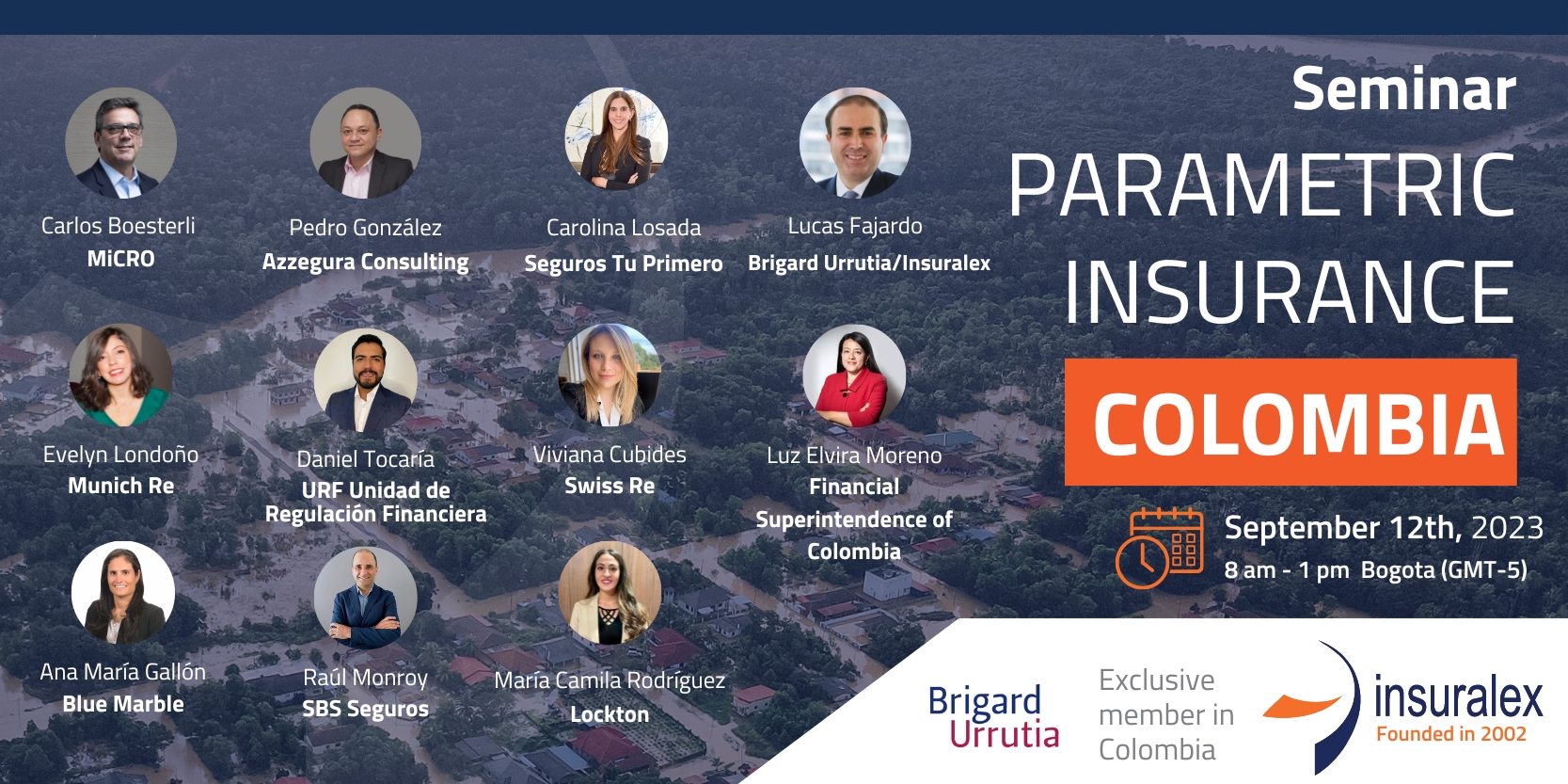 Join the exclusive in-person event on Parametric Insurance in Colombia organized by Insuralex and Brigard Urrutia, our exclusive member in Colombia!
Discover the future of risk management and how parametric solutions are transforming the insurance landscape in Colombia.
Engage with industry experts, network with fellow professionals, and explore innovative strategies. Don't miss this opportunity to expand your knowledge and connect with the best in the field. Limited spots available, so secure your spot now!
Date: September 12, 2023
Time: 8:00 a.m. to 1:00 p.m.
Place: Brigard Urrutia – Calle 70 Bis # 4-41, Bogotá D.C.
Check the program and the panelists that will participate in the event here (Spanish)
See you there!
Related articles:
Authorized the commercialization of parametric insurance in Colombia
2022 Parametric Insurance in Latin America: Update