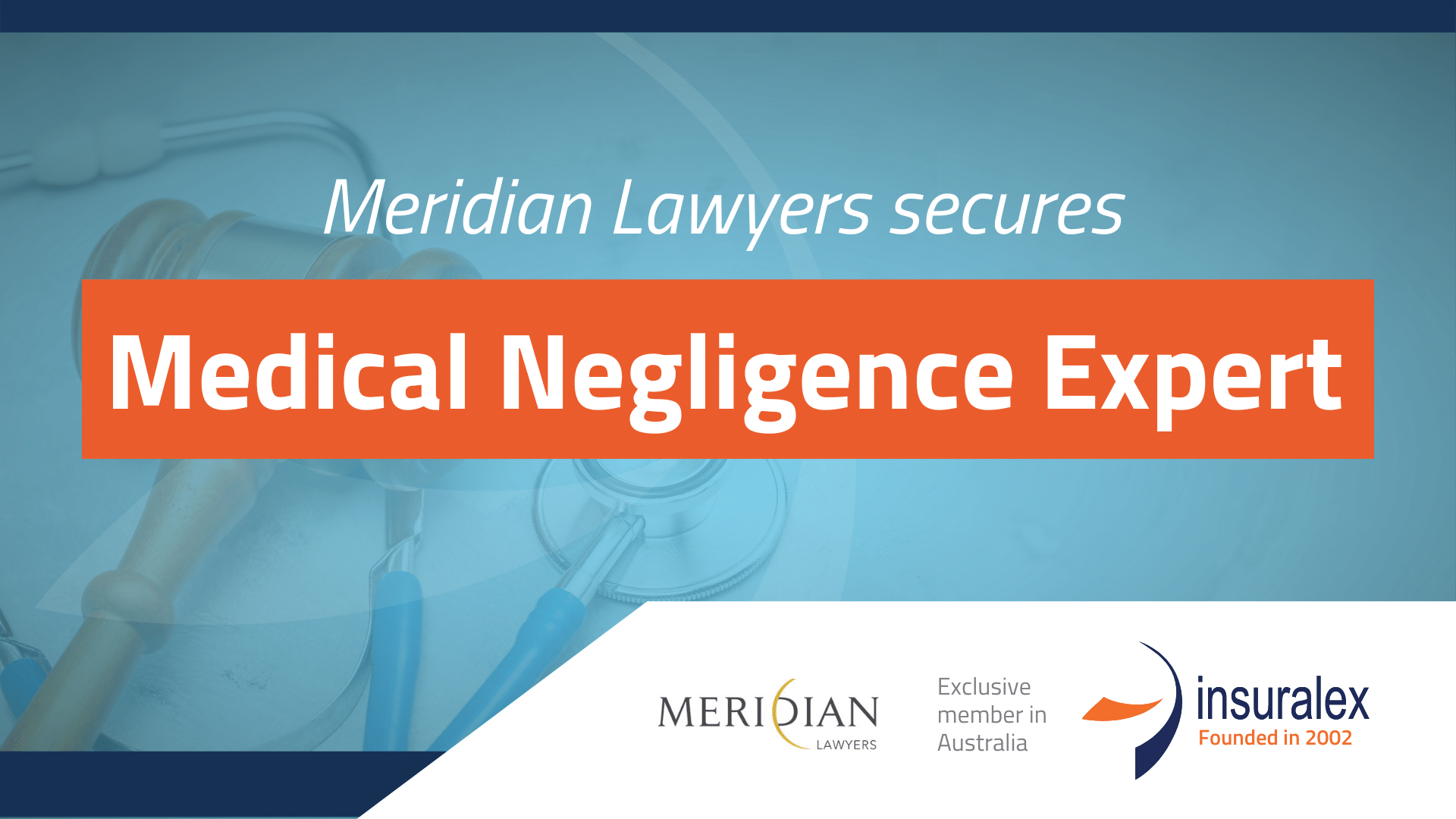 Insuralex´s Exclusive Member in Australia, Meridian Lawyers is delighted to announce that medical defence litigation expert, Principal Paul Baram, will join the NSW Health Law team in August 2022.
Recognised for his expertise in defending health liability claims, Paul Baram was previously an insurance litigation partner with Norton Rose Fulbright. He is a long standing General Editor of the Lexis Nexis Insurance Law Bulletin.
Paul has practised as an insurance lawyer for more than 30 years. For the last 23 years he has built a specialised practice working closely with medical defence organisations in the defence of complex health liability claims, including catastrophic injury claims. His experience covers cases such as delayed diagnosis, misdiagnosis, adverse surgery outcomes, and complex birth cases.
Commenting on the expanding health law team in NSW, Managing Director Paul Baker observes that Paul Baram brings an unparalleled depth of experience and expertise in the health law sector to Meridian:
"I am delighted to welcome Paul to Meridian. His expertise in the medical negligence space is exceptional. To secure a practitioner of Paul's calibre is exciting. The experience and exemplary track record of achievements he brings to our business complements the expertise of our high performing national health law team."
Commenting on his decision to join Meridian, Paul Baram says:
"Over many years I have held great respect for the health law team at Meridian. It has one of the most expansive health law practices in the country. The team's deep knowledge of the medical and allied health sectors, combined with a deep understanding of risk management issues relevant to those sectors, provides me with a strong foundation to continue to build my practice. I am very much looking forward to being a part of the team."
Joining Paul Baram is Special Counsel, Louise Hazelton. Louise has 16 years specialised experience in the medical negligence arena defending public and private sector clients.
Paul and Louise join Meridian Lawyers on 1 August 2022.
About Meridian Lawyers
Insuralex´s Exclusive Member in Australia, Meridian Lawyers, provides focused legal advice in health and insurance law, corporate and commercial law, workplace relations and safety, and commercial litigation and dispute resolution.
Named Insurance Specialist Firm of the Year in 2020, Meridian has grown significantly since its inception in 2004 and numbers more than 140 staff with 23 Principals in offices located in Sydney, Newcastle, Melbourne, Brisbane and Perth.