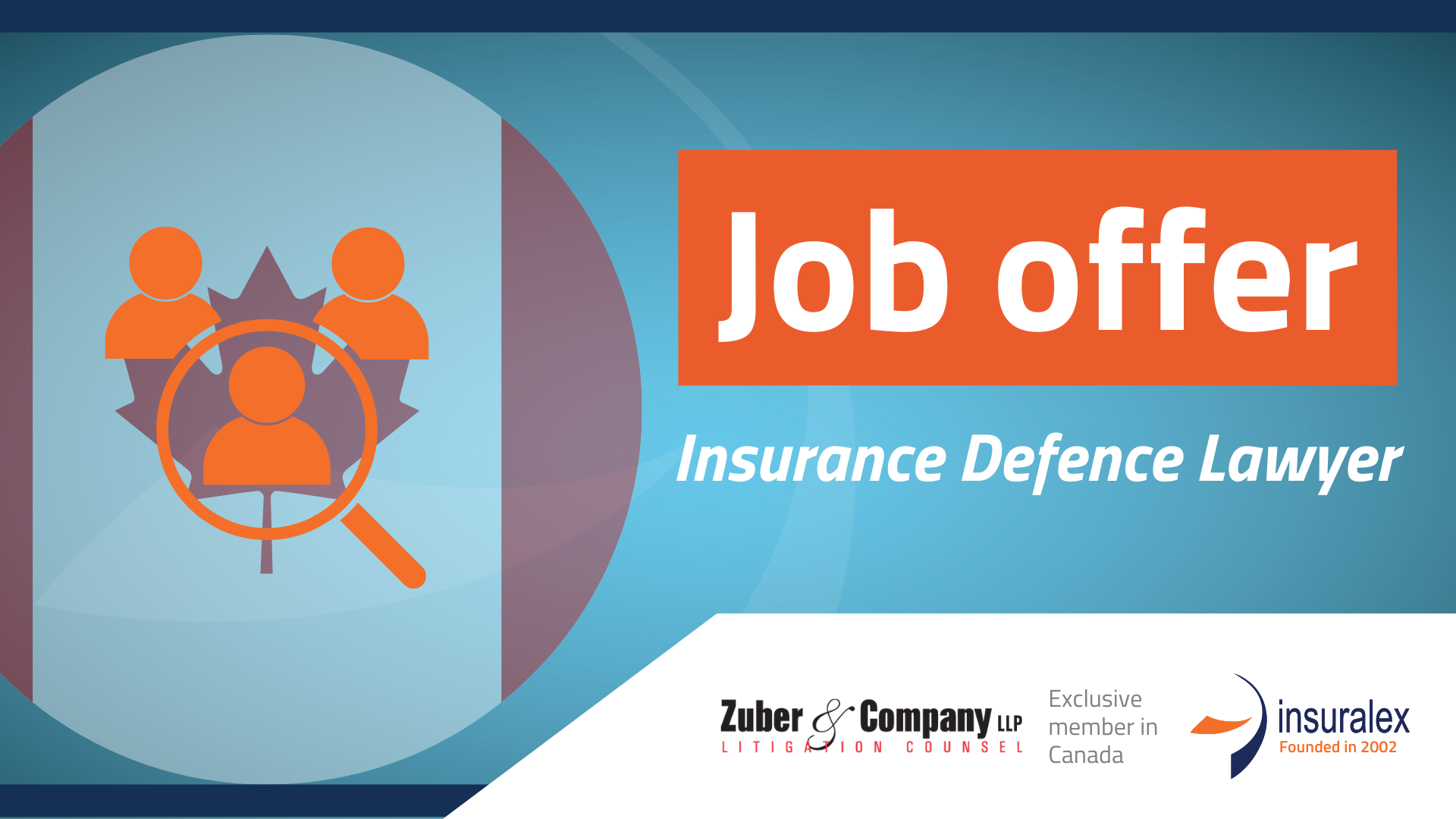 Insuralex´s exclusive member in Toronto is looking for an in Insurance Defence Lawyer.
Zuber & Company LLP is located in downtown Toronto and specializes exclusively in civil litigation, primarily in the areas of property and casualty insurance law in addition to personal injury litigation. From the firm's inception in February 1999 with just a handful of staff, we have grown to over 75 people while retaining an informal, boutique-style atmosphere. Our client base ranges from private individuals to major insurance companies situated across North America. We have extensive experience conducting successful mediations and arbitrations as well as trials and appeals. We are listed in Best's Directories of Recommended Insurance Attorneys.
We continue to grow and are currently seeking an associate lawyer. The ideal candidate has 3 to 5 years of insurance defence experience. We are looking for candidates who are confident, possess excellent communication skills and take pride in exceeding expectations. We offer competitive compensation based on experience and benefits, a fast paced and collegial atmosphere and an opportunity to develop your skills and career working with a team of professionals who are dedicated to achieving results for their clients. Qualified candidates should submit their resume in confidence to the attention of: Laila Choudhry, Director of Operations lchoudhry@zubco.com
Zuber & Company LLP is proud to be an equal opportunity employer and are committed to providing accommodations throughout the recruitment process in accordance with the Accessibility for Ontarians with Disability Act, 2005. If you require accommodations, please notify us and we will work with you to meet your needs.