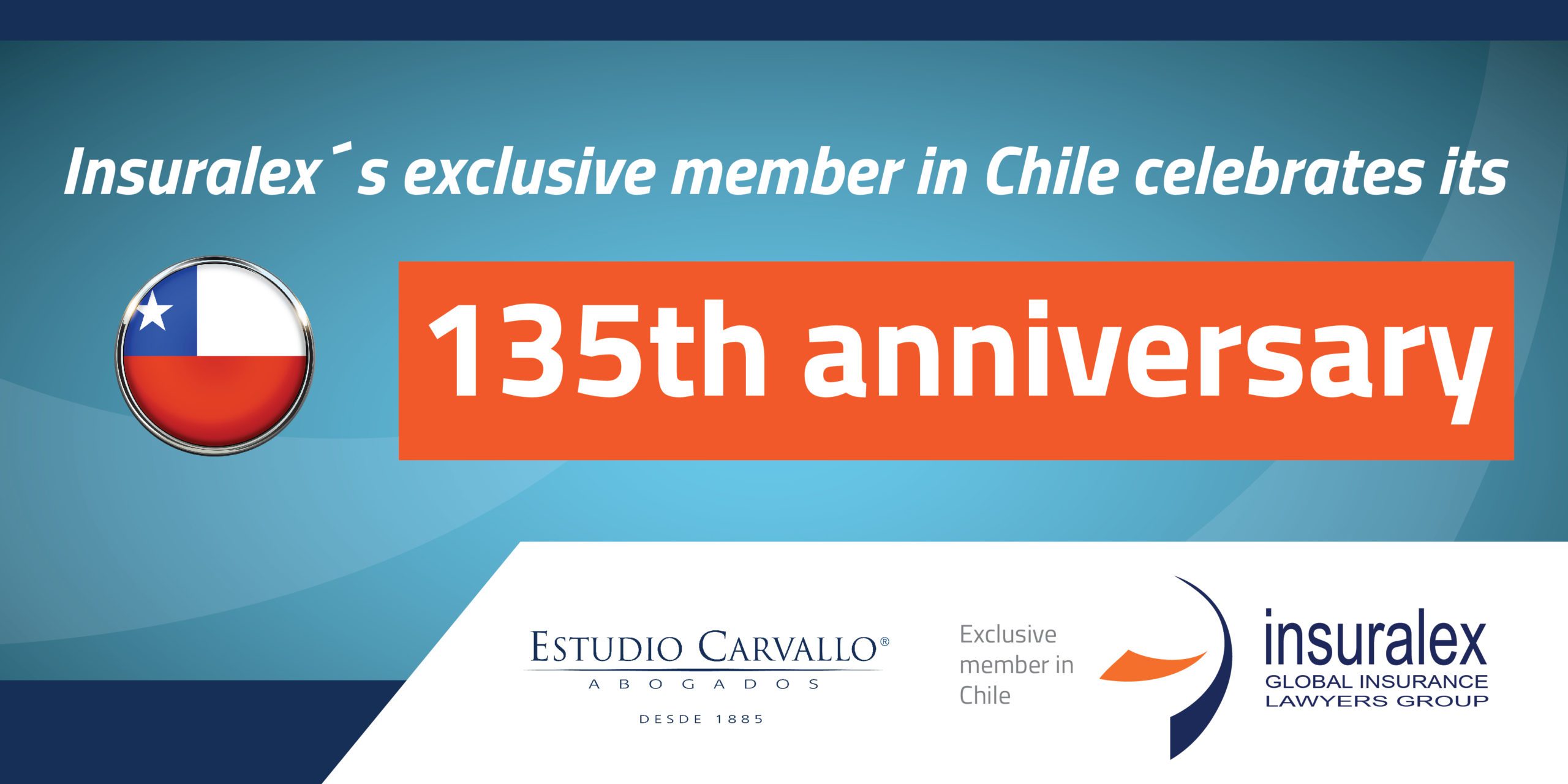 Insuralex´s exclusive member in Chile, Estudio Carvallo Abogados, is celebrating its 135th anniversary on 2020. The firm was established on Feb 12th 1885 when their "book of assignments" was initiated in the city of Valparaíso, Chile.
Currently, Insuralex´s exclusive member in Chile is the third oldest law firm in the country. Later on they moved their main practice to Santiago, with branch offices in Viña del Mar and Concepción. Their history and main practice is related to insurance law, litigation and transportation, developing a corporate and labor law practice in recent years.
Four generations of the family have served or are currently part of the firm. 1st generation Mr. Eduardo Carvallo who worked until early 60`s; 2nd generation Mr. Jaime Carvallo who worked until 1997; 3rd Generation Mr. Javier Carvallo a qualified lawyer who worked in the firm but who practices as an insurance loss adjuster in a separate firm; Also 3rd generation Mr. Manuel Carvallo currently Senior partner of the firm; and 4th Generation Mr. José Carvallo currently a lawyer in the insurance practice of the firm.