1 event,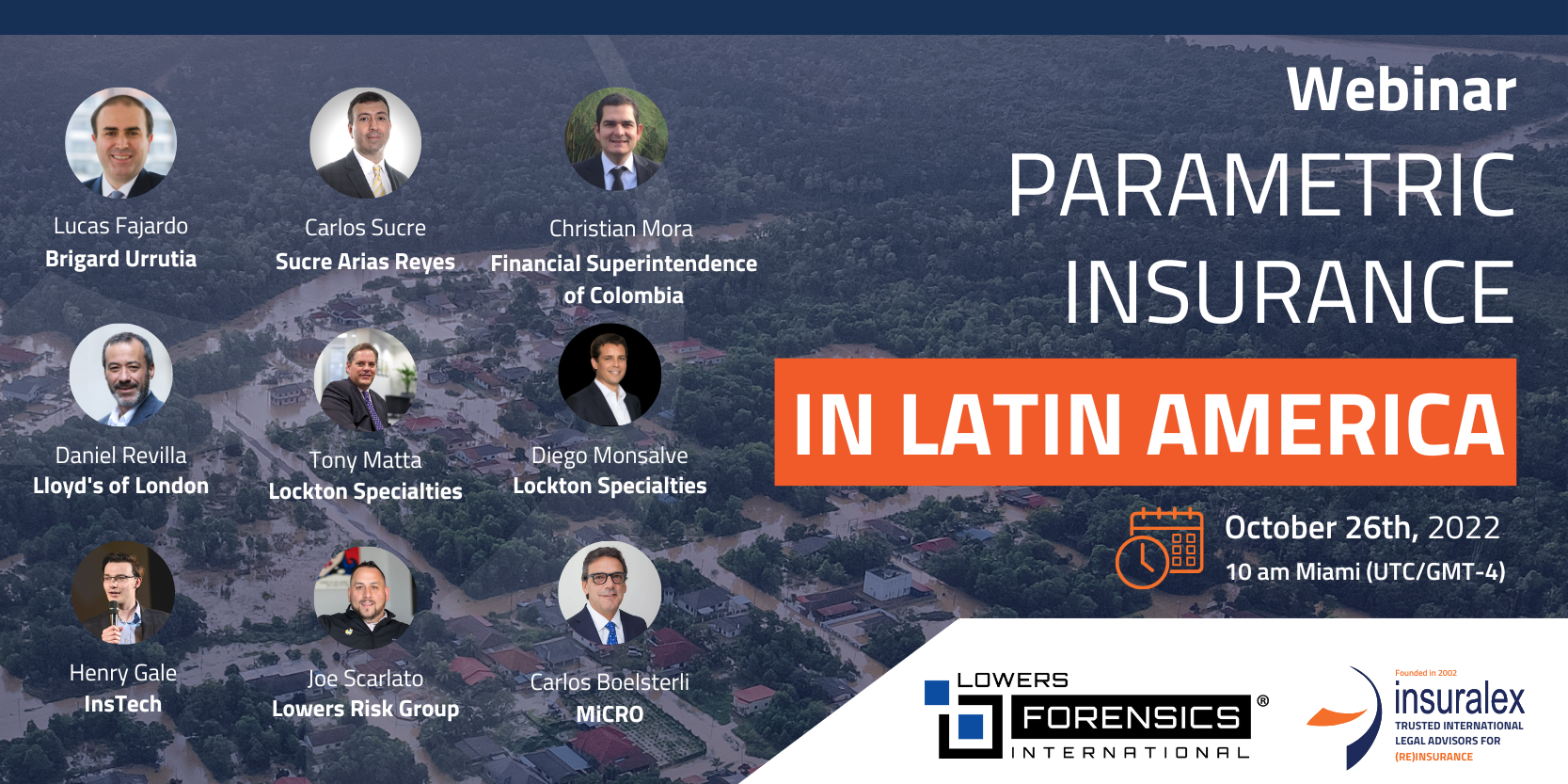 The use of parametric insurance as an alternative to traditional indemnity-based insurance has increased over the last twenty years, particularly as a mechanism for insuring against extreme weather risks. Following said increasement, parametric insurance in Latin America has not received a standardized legal treatment. Every country has developed its applicable normative, at its sole discretion,
2 events,
Save the Date: 2022 Insuralex European Regional Meeting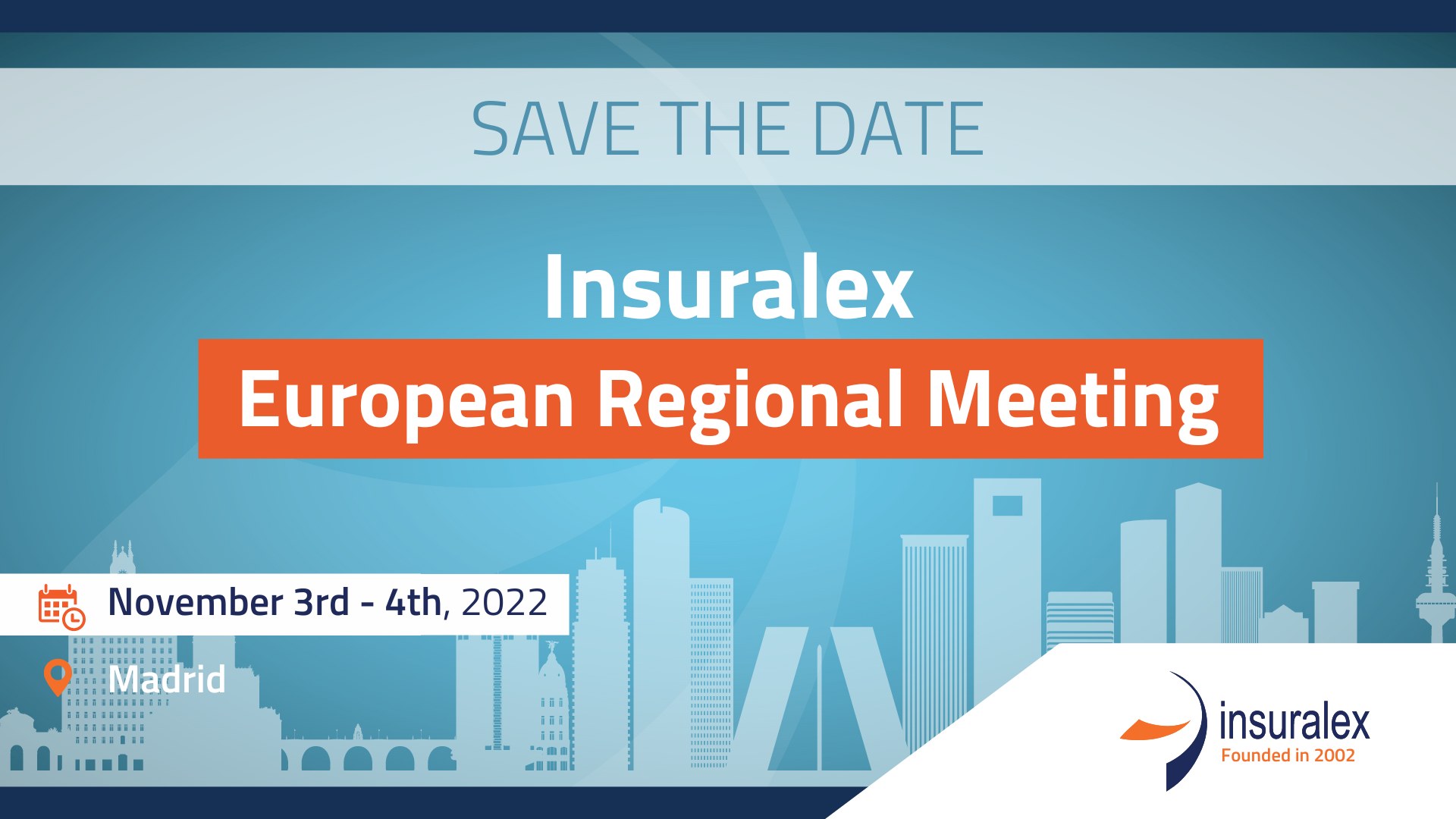 We are happy to announce that the 2022 Insuralex European Regional Meeting will take place on November 3rd and 4th. We look forward to seeing you in Madrid.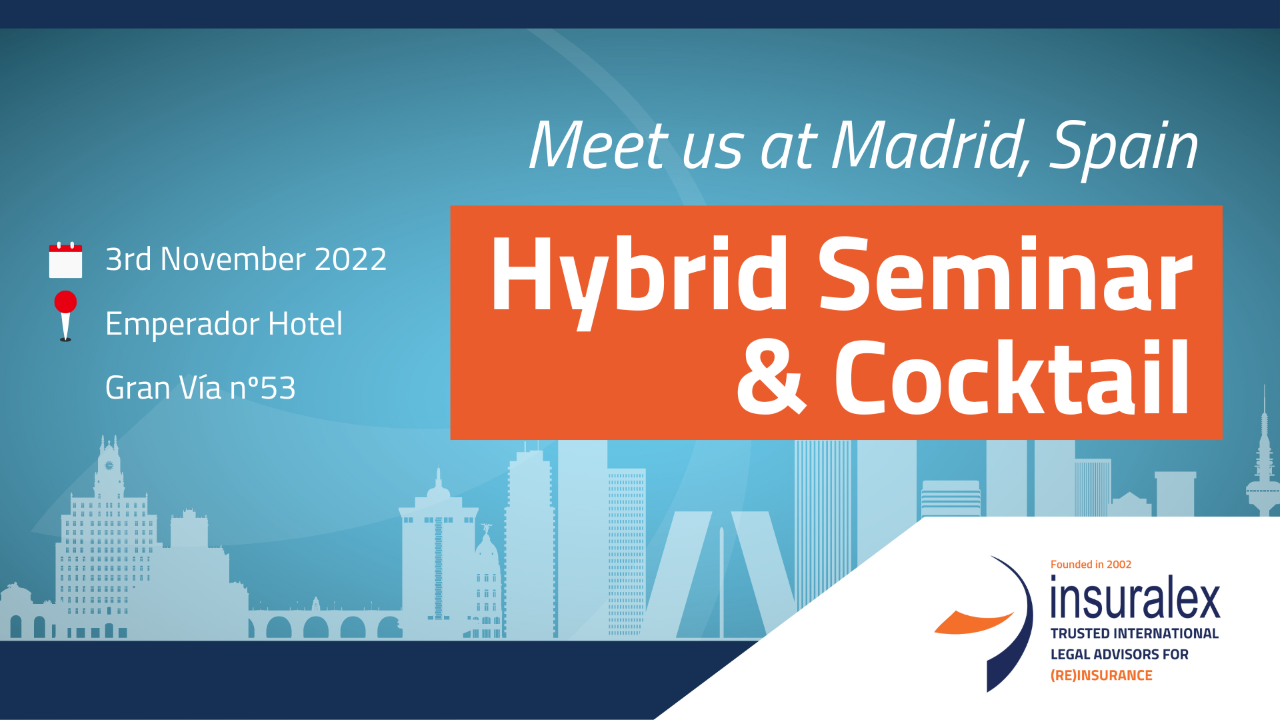 Insuralex and Belzuz Abogados S.L.P. have the pleasure of inviting you to the Insuralex European Regional Meeting 2022, which will consist of a seminar and cocktail at the Hotel Emperador in Madrid, which will take place on November 3, 2022, in which the following topics will be discussed: Right to be forgotten and discrimination in