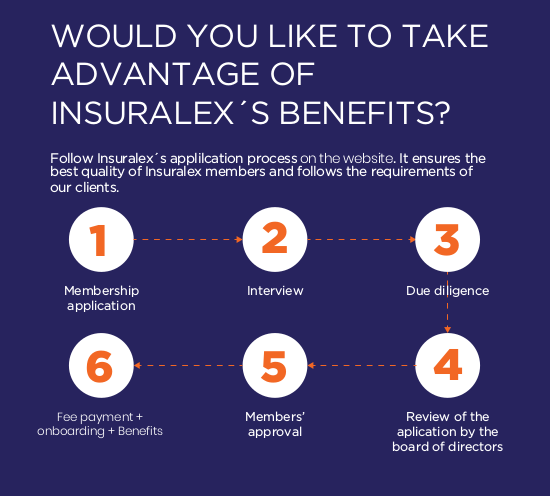 To get in contact, either complete the quick contact form or use the details on the left. Your enquiry will be responded to promptly.
The personal data provided on this form will be included in the "contact" file owned by INSURALEX for the purpose of responding to any queries that you may address to us. Your consent can be revoked at any time without retroactive effect. You can at any time exercise your right to access, rectify, delete, object, restrict processing and request portability by means of a written communication, accompanied by a photocopy of a document accrediting your identity, addressed to: INSURALEX, which is the Data Controller, at the following postal address: Zwartelaan 30, 2271 BR Voorburg, P.O.Box 716, 2270 AS Voorburg, The Netherlands or at the email address: webmaster@insuralex.com
The legal basis of the processing is consent. With regard to who will receive your personal data, you are informed that the data will not be transferred to third parties unless this is legally required. The data collected will be preserved for the minimum length of time needed for them to serve the purpose for which they need to be processed. After that period, your personal data will be destroyed. You may submit a claim to the applicable Data Protection Agency if you believe that your data have not been processed in accordance with the regulations governing the protection of personal data.