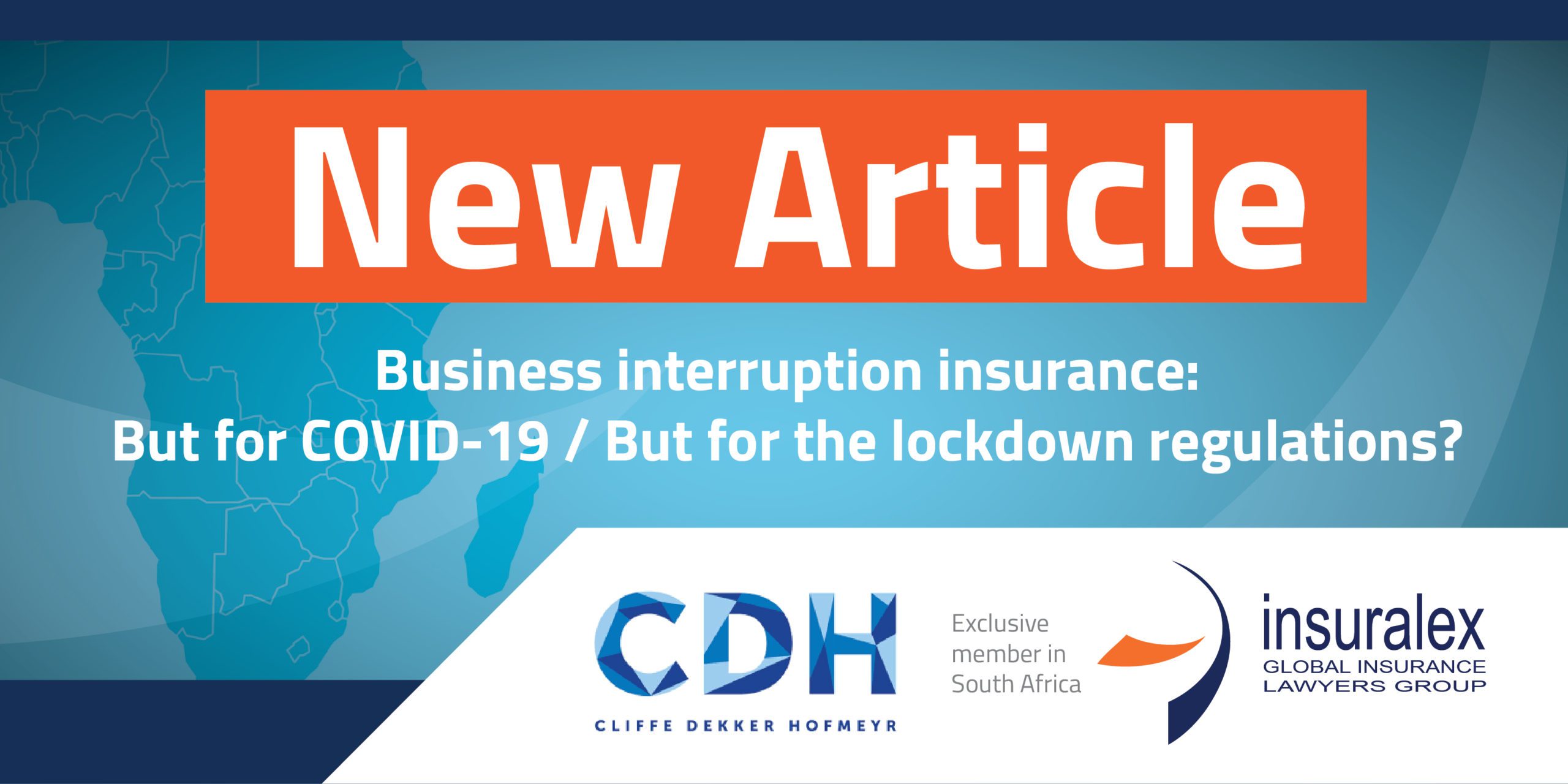 Businesses across most landscapes have suffered immensely due to the impact of COVID-19 (Coronavirus). Business insurance appears to be no exception. In a ground-breaking decision, the Western Cape High Court in the case of Café Chameleon v Guardrisk Insurance Company Ltd (WCHC, Case no. 5736/2020, 26 June 2020) ruled against an insurer for payment of damages arising from a business interruption policy extension due to the COVID-19 pandemic.
In this case, Café Chameleon CC (Café Chameleon) took out an insurance policy with Guardrisk Insurance Company Ltd (Guardrisk) in terms of which Guardrisk indemnified Café Chameleon pursuant to a business insurance policy extension for business interruption occasioned by "human infectious or human contagious disease, an outbreak of which the competent local authority has stipulated shall be notified to them" if such contagious disease is reported within a 50 kilometre radius of Café Chameleon's premises.
Following the pronunciation of the lockdown regulations, for the duration of the lockdown, initially being from 26 March 2020 to 16 April 2020, every person was confined to his or her residence unless strictly for the purpose of performing an essential service or obtaining an essential good or service. Therefore, Café Chameleon, operating as a restaurant could not operate during this lockdown period.
The initial lockdown period was thereafter extended albeit with fewer restrictions, under lockdown level 4, in terms of which restaurants were permitted to sell hot cooked food, only for home delivery. Café Chameleon argued that prior to the COVID-19 pandemic, an estimated 5% of its turnover was generated by food deliveries as it is primarily a sit-down restaurant, therefore, notwithstanding the authorisation to sell hot cooked food for home delivery, Café Chameleon was unable to trade or receive customers under lockdown level 4; resulting in significant business interruption.
In light of this business interruption, Café Chameleon sought to claim under the business interruption policy extension; the claim to which Guardrisk did not timeously respond. Guardrisk argued that it was still waiting for more information from Café Chameleon and it would be premature to accept liability or reject Café Chameleon's claim. Café Chameleon argued that it was under financial distress and should Guardrisk not respond in time, there was an imminent danger that the policy would cease as Café Chameleon would be liquidated. Therefore, as it would be premature to determine the quantification of Guardrisk's liability, Café Chameleon applied for a declaratory order with regard to Guardrisk's antecedent liability under the policy.
Pursuant to a financial evaluation by a loss adjuster, Guardrisk argued that in terms of the business policy extension, Café Chameleon must prove that there was the existence of a COVID-19 incident within a 50km radius and that the loss suffered must be due to this incident. Further, and more importantly, it was argued that the loss suffered by Café Chameleon was in fact due to the lockdown regulations and was not related to the individual COVID-19 incidents themselves. Guardrisk contended that the policy extension requirements were not satisfied in circumstances where there was a generalised or national occurrence of COVID-19; nor if there was a general concern that COVID-19 may be present within the area.
The court disagreed with Guardrisk in this regard. The court held that in interpreting the business policy contract, the interpretation must be sensible and not have an "un-business-like" result and that these factors should be considered holistically. Considering this, the court held that it was clear that COVID-19 is a notifiable disease. Regardless of the fact that the by-laws of the City of Cape Town do not require notification of a notifiable or communicable disease, the clause could not sensibly be interpreted to exclude such reporting to the National Government.
In order to determine Guardrisk's antecedent liability under the policy, the court held that the subsequent question to be answered is whether COVID-19 as a notifiable disease caused or materially contributed to the lockdown regulations. Should this question be answered positively, it must then be questioned whether the lockdown is linked to the harm suffered by Café Chameleon; sufficiently closely or directly for legal liability to arise. The court answered both questions in the affirmative.
The court applied the "but for…" test in answering the above questions. It was held by the court that but for the COVID-19 outbreak, the interruption to Café Chameleon's business would not have occurred as the lockdown regulations would not have been promulgated. Due to the magnitude and severity of the COVID-19 outbreak, a National State of Disaster was declared. This resulted in the publication of the lockdown regulations which led to the closure of Café Chameleon. It was therefore accepted by the court that there is a clear nexus between the COVID-19 outbreak, and the regulatory regime that interrupted Café Chameleon's business.
Finally, the court rejected Guardrisk's submissions that it must be excused from honouring a contractual obligation based on the fact that a declaratory order of this nature would create a recedent which would destabilise the insurance industry as it would open the flood-gates for claims of this nature and such businesses would unexpectedly incur greater debt than had been expected.
Depending on the circumstances of each case, the court has effectively opened the floodgates for insurance claims under business interruption policy extensions; which is ground-breaking for businesses severely affected by this pandemic and are insured for such interruptions. The prospects of success when claiming under a business interruption policy will of course be determined by the actual wording of the business interruption policy.
Authors: Eugene Bester and
Nomlayo Mabhena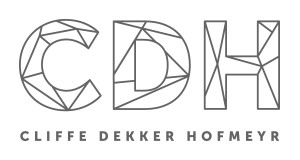 Print to PDF