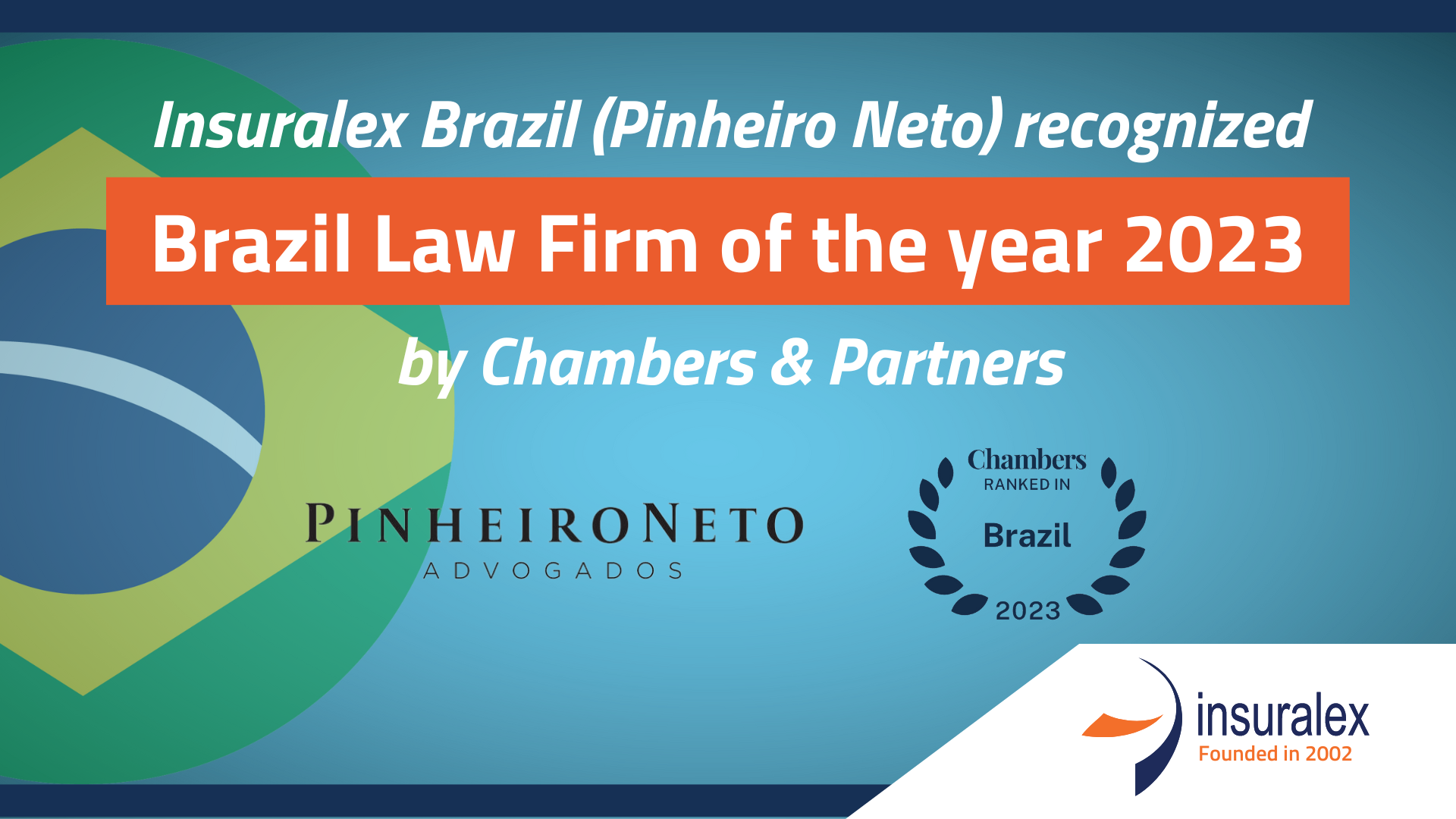 Insuralex Brazil (Pinheiro Neto) recognized "Brazil Law Firm of the Year in 2023" by Chambers & Partners
We are proud to be recognized by Chambers & Partners as the "Brazil Law Firm of the Year in 2023". Insuralex Brazil (Pinheiro Neto) is the Brazilian firm with the highest number of ranked practice areas (22) in Chambers Global Legal Guide 2023, including in the Insurance and Reinsurance practice, with partners Diógenes Mendes Gonçalves (Insurance Litigation) and Carlos Eduardo Gazineu de Azevedo (Insurance Transactional) and associate Mariana Magalhães Lobato (Associate to Watch) individually recognized.
We thank our clients and partners for the recognitions!!
About Insuralex Brazil
Founded in 1942, Pinheiro Neto Advogados (Insuralex Brazil) is one of the largest law firms in Latin America and one of the most well-established in Brazil.
J.M. Pinheiro Neto founded the firm based mainly on UK firms' structures and created the concept of a full-service law firm in Brazil.
With our roots in tradition and constant concern for the highest ethical standards, the firm continuously strives to be at the forefront, be it in solving legal problems or meeting the community's interests.
Over the last 70 years, we have consolidated our growth. The firm has grown organically without merging or associating with other law firms.