AGM NY 2013 – Seminar Invitation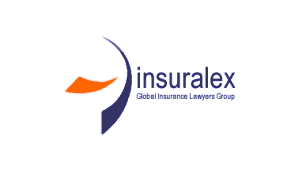 The Members and Officers of the Insuralex Group request the
pleasure of your company at a Presentation to our friends and
colleagues in the North American, London and International
Insurance and Reinsurance Markets.

We are pleased to present Lawrence Pollack, Esq., former Partner at
Dewey LeBoeuf, who is currently a mediator at JAMS New York
Resolution Centre to discuss "Mediation Issues". Eric Ross, Beazley's
Leader, Global Private Enterprise Claims, Shauna Reeder an
Assistant Vice President at CNA and Naomi Kinderman an Assistant
Vice President-Counsel at W.R. Berkley Corporation will discuss
"Insurers' Selection of Outside Counsel".

After the presentation, we would be delighted if you could join us for
a cocktail reception, where members of the market and of Insuralex
can mingle.
The Date
Thursday 27th June 2013

The Venue
The Cornell Club, 6 East 44th Street, New York, NY 10017
+1 (212) 986 0300 www.cornellclubnyc.com

Our Hosts at Kissel Hirsch & Wilmer LLP
will meet and greet guests from 4.00PM
Registrations from 4.30PM
The Presentation will begin at 5.00PM
Reception from 7.00PM
RSVP
Neelam Sultan
Meetings Organiser – Insuralex Group
neelam@insuralex.com
+44 7957 611975
www.insuralex.com