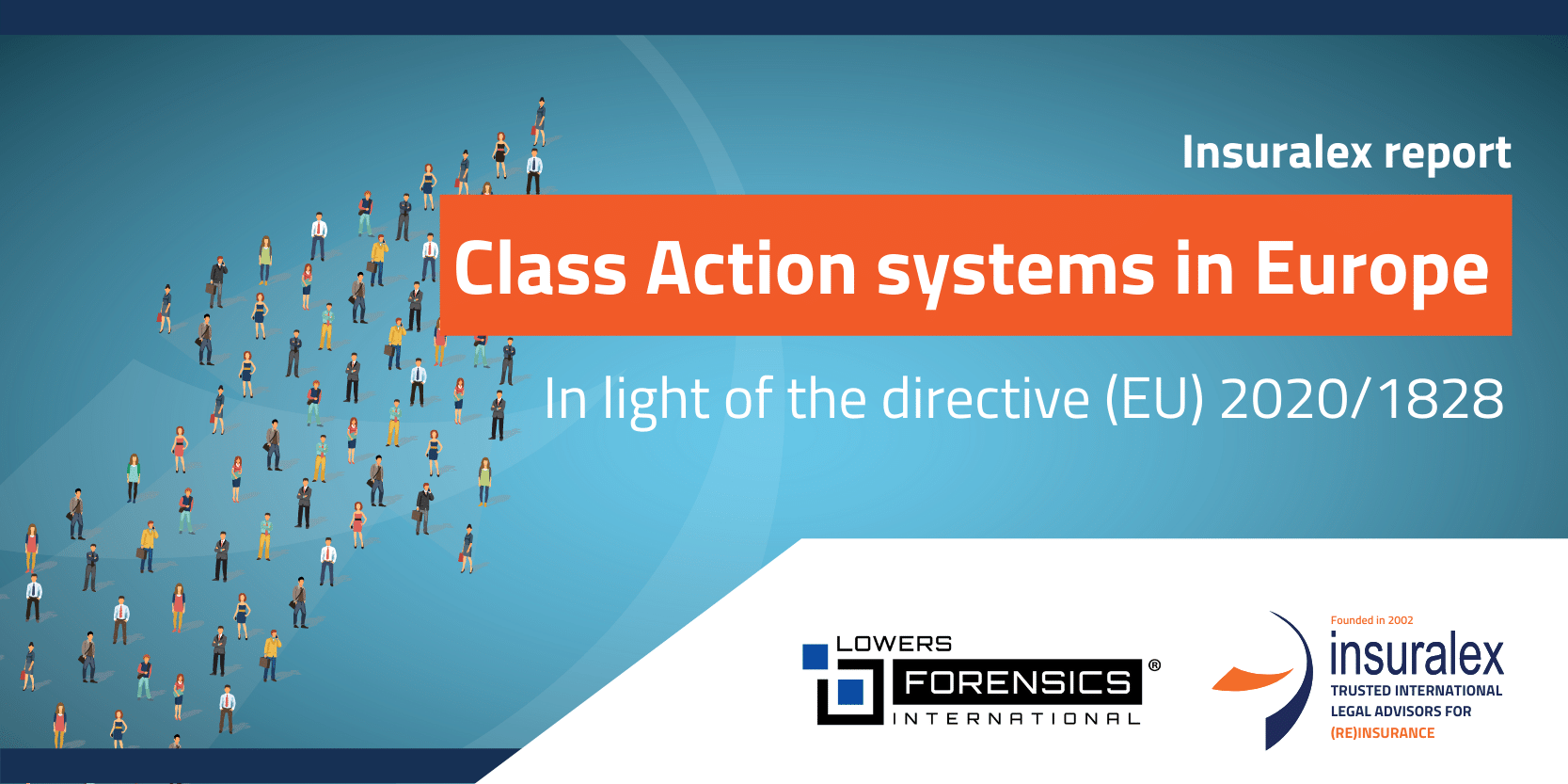 At the moment, there is quite a diverse legal landscape of different kinds of "class action" in Europe. While some countries do not provide a 'class action system' at all, other jurisdictions have already implemented at least something similar to a class action system (such as the "Musterfeststellungsklage" in Germany).
The European Parliament has adopted Directive (EU) 2020/1828 to allow EU consumers to defend their rights collectively. This directive will have to be transposed into national law by 25th June 2023.
Already many countries do feel the need for some kind of class action system, which will get another impetus from Directive (EU) 2020/1828. Governments appear eager to enlarge consumer rights as well as to lighten the burden of numerous similar claims pending in courts simultaneously.
This report will give you interesting insights from many jurisdictions within the EU and the UK, highlighting the differents systems of class/collective actions.
Download the report: Insuralex Report: Class Action systems in Europe
If the report does not open automatically, please allow pop-ups, use another browser or another device.
Conditions of use | Privacy Policy