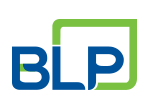 BLP
Email: ngarro@blplegal.comPhone: +506 2205 3907Website: http://www.blplegal.com/Address: BLP Building, 4th floor. Via Lindora Business Center. Radial Santa Ana – Belen, Km 3. Santa Ana, San Jose. Costa Rica, Central AmericaCountry: COSTA RICA
BLP was founded in Costa Rica in March 2003 by a group of 7 lawyers who shared the same vision that legal advisors should become true business partners of their clients, by providing superior legal advice with an understanding of business.
Currently, BLP is the biggest law firm in Costa Rica and has extended its operations to the rest of Central America. The law firm currently includes more than 100 lawyers, providing services in almost all areas of business law in the region. BLP is recognized as a market leader by different publications and guides such as Latin Lawyer, Expert Guides UK, Chambers & Partners and the International Financial Law Review, among others. The Firm has also been ranked as one of the best in Central America by the regional magazine "Estrategia & Negocios". Recently, BLP obtained an impressive recognition by being awarded "Law Firm of the Year" by Chambers and Partners in 2013 and again in 2015, and "Law Firm of the Year" by IFLR in 2015 and again in 2016. BLP has received many other awards, including the recognition for its efforts of job equality and retention of female talent, with the "Women in Law" award.
These awards are the result of the trust and satisfaction of our clients. Over the years, the members of BLP have gained the trust of their clients using their experience and capabilities in order to provide legal counsel based on sound business sense. By doing this, the Firm adheres to the highest standards of international quality, reliability and efficiency.
Today, BLP is one of few law firms in Central America working with a real business structure, where all its professionals and staff work together as a group to satisfy the demands of its clients. The law firm has a series of guiding principles, which allow pursuing total satisfaction to its team and its clients. These principles are: Commitment to quality, Commitment to service, Ethics, Teamwork and cost-consciousness, Commitment to leadership and development, Talent, and Pro Bono work.