Olczak-Klimek van der Kroft Węgiełek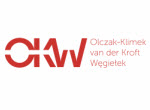 Olczak-Klimek van der Kroft Węgiełek
Email: biuro@okw-kancelaria.plPhone: +48 22 481 60 80 Website: http://www.okw-kancelaria.plAddress: ul. Piękna 19, 00-549 Warszawa | ul. Skarbowców 23A lokal 214/B3, 53-025 WrocławCountry: POLAND
Olczak-Klimek van der Kroft Węgiełek (OKW) is a boutique law firm, which combines the very different backgrounds of its partners to provide quality Polish legal and tax advice with a Western approach to client service.
Marta Olczak-Klimek founded the firm in 2004, and has been the driving force of its development ever since. Maciej Węgiełek started his career at a Scandinavian law firm, and worked at a large Polish law firm before taking his key clients to join what became OKW in 2010. Remco van der Kroft is a Dutch qualified lawyer, who has worked in France, the Netherlands and the U.S.A.. He joined the firm in 2011 bringing his unique international experience to the firm. The firm also has an office in Wrocław, headed by Karolina Lach-Guziak. Tax advice is provided in alliance with HMDP.
We believe in working in partnership with our clients rather than just being an external legal advisor. This means we try to understand the client's business and to do so, we want to know what factors drive the client.
We seek to develop long-term relationships in which we contribute to and take pride in our clients' success.
We favor a holistic rather than piecemeal approach to solving our clients' problems.
Practice Areas
Insurance law
Litigation
Corporate law
Real estate law
Construction law
Mergers and acquisitions
Intellectual property
Employment law
Tax law
Contact Details
Marta Olczak-Klimek (marta.olczak-klimek@okw-kancelaria.pl)
Remco van der Kroft (remco.vanderkroft@okw-kancelaria.pl)
ul. Piękna 19
00-549 Warszawa
Poland

TEL: (+48) 22 481 60 80
FAX: (+48) 22 481 60 81
Contact Olczak-Klimek van der Kroft Węgiełek