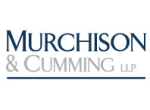 Murchison & Cumming LLP
Email: EFarrell@murchisonlaw.comPhone: 213 630 1019Fax: 213 623 6336Website: http://www.murchisonlaw.comAddress: 801 South Grand Avenue, 9th Floor Los Angeles, CA 90017Country: UNITED STATES
Murchison & Cumming, LLP is an AV-rated AmLaw 500 "Go To" law firm for litigation.
We represent domestic and international businesses, insurers, professionals and individuals in litigated, non-litigated and transactional matters. With multiple offices and over 85 attorneys in California, we are large enough to provide clients with the resources of a large firm while ensuring the level of personalized service one would expect to receive from a small firm, including being able to respond quickly to client emergencies, cutting edge legal issues and developments in the law. We are known and respected trial attorneys and have an appellate record that includes precedent-setting decisions.
The lawyers of M&C's Insurance Law team provide underwriting, coverage, claims handling and risk management advice to insurers and risk managers, and represent insurers and insurance industry defendants in litigation and appeals filed in the State and Federal Courts of California and Nevada. Our lawyers are experienced in handling issues and litigation that arise under all types of insurance policies for primary, excess and umbrella insurers, the surplus lines market, non-US insurers (including insurers based in Asia, Europe, Bermuda and London), risk managers, reinsurers and risk management pools.
We are known not only for consistently providing reliable and proactive legal advice, but also for providing exceptional client service and creative, solution-focused representation. Our reputation for excellence in litigated matters is built upon our high rate of success in summary judgment motions, trials and appeals (non-published as well as published), usually involving cutting-edge issues and undeveloped areas of law, coupled with our ability to effectively assess the underlying contractual issues and exposures so as to bring early and successful resolution to disputes.
Our lawyers are leaders in the defense bar; we have chaired various insurance law committees and regularly serve as authors and speakers on insurance topics for national and international legal and insurance industry associations. Simply stated, we are known and respected by not only those in the insurance industry, but also by our peers, policyholder lawyers and judges who know that we know our business – such that our involvement adds credibility to the coverage and legal positions being asserted.
The firm serves as national and regional coordinating counsel in multi-jurisdictional cases and regularly represents South American, European and Asian clients. Attorneys in our office are fluent in German, Spanish, French, Korean, Chinese, Taiwanese and several other languages, and are supported by a multi-lingual staff capable of preparing correspondence and documentation in several languages. In addition, the firm conducts a unique internship program for newly graduated German and European lawyers that affords them the opportunity to experience the American legal system first hand.
Client service is something that we strive to provide at all levels of the firm and our lawyers and staff are uncompromising on issues of integrity, honesty and client confidentiality. Indeed, we are in fact driven by our relationships and our results, and client satisfaction is the only measure of our success.
Jean Lawler, jlawler@murchisonlaw.com, Jean Daly, jdaly@murchisonlaw.com and Edmund G Farrell Efarrell@murchisonlaw.com
Contact Murchison & Cumming LLP