Wells, Anderson & Race, LLC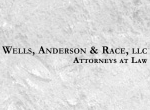 Wells, Anderson & Race, LLC
Email: cgreer@warllc.comPhone: +1 (303) 812 1254 Fax: +1 (303) 830 0898Website: http://www.warllc.comAddress: 1700 Broadway, Suite 1020 (80290) - Denver, ColoradoCountry: UNITED STATES
WELLS, ANDERSON & RACE, LLC is a majority women-owned law firm founded in 1995.
The lawyers at Wells, Anderson & Race, LLC are well known for their talents as trial lawyers, having represented clients in complex litigation throughout the country.
The members of Wells, Anderson & Race, LLC have extensive experience serving their clients with the highest standards of excellence and ethics.
The firm's practice concentrates on litigation, particularly product liability, aviation, employment, civil rights defense, insurance coverage, bad faith, arson and insurance fraud, construction defect, tort and contract disputes.
Wells, Anderson & Race, LLC has been at the forefront of developing law on expert evidence and the defense of mass torts.
The firm's appellate practice includes not only cases tried by the firm, but also amicus briefs submitted to the United States Supreme Court, Circuit Courts, and state Supreme Courts for the Product Liability Advisory Council.
WELLS, ANDERSON & RACE, LLC, ranks among the best law firms. U.S.
News and World Report LP and Best Lawyers ® have joined forces to position nearly 9,000 firms in 81 practice areas based in 171 metropolitan areas and seven states.
The Firm has once again been ranked in Tier 1 for "Personal Injury - Defendants" and gained recognition in Commercial Litigation for 2011-2012 (Tier 2)
Contact Wells, Anderson & Race, LLC