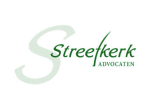 Streefkerk Advocaten
Email: lange@streefkerk.nlPhone: +31 70 387 14 16Fax: +31 70 386 02 58Website: http://www.streefkerk.nlAddress: P.O. Box 716 - NL (2270) AS Voorburg - The HagueCountry: NETHERLANDS
Streefkerk Advocaten was established in 1964 and has acted since then from the area of The Hague at all subdistrict courts, district courts, courts of appeal in the Netherlands and appeals to the Netherlands Supreme Court, in particular for the legal areas where specialised know-how is present.
We advise our clients in all matters concerning insurance and liability . We place our Client's interests at the heart of every case and in every legal area. Professional and commercial handling is the principal characteristic of our services, with communication always transparent and personal.
Presently our office consists of nine lawyers. For more information we cordially invite you to refer to our website.
To enhance the interests of our many insurance clients at home and abroad we have taken part in European partnerships as early as the 1990s and we are one of the five members that in 2002 were involved in the foundation and establishment of Insuralex, formally known as BILG.
Contact Streefkerk Advocaten