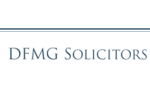 DFMG Solicitors
Email: JBourke@dfmg.iePhone: +353 1 6376600Fax: + 353 1 6376601Website: https://dfmg.ieAddress: Embassy House Ballsbridge Dublin 4Country: IRELAND
DFMG Solicitors is a full-service law firm based in Ballsbridge, Dublin, and founded in 2007 by the merger of two distinguished legal practices.
Our Litigation Department is dedicated to providing specialist defence and advisory services to the insurance industry.
DFMG's philosophy is always to add value for our clients by resolving disputes early, using the most suitable means, including negotiation, mediation, arbitration or litigation - and to provide clients with advice and counselling that is at once informative and commercially realistic.Our experience and expertise is widely recognised. The firm is consistently cited by clients in legal directories including the 'Legal 500' and 'European Legal Experts' for its 'strong insurance litigation practice' and 'in-depth litigation knowledge with proven ability to settle or defend cases'.
Our range of services includes:Casualty and Healthcare, Professional Liability,Property and Liability,Financial Lines and D&O,Employment Practices Liability, Media Liability (including pre-publication and pre-broadcast advice) Coverage and insurance contract disputes,Insurance Policy Wording and Advice, Fraud, Regulatory Breach (including Data Protection), all types of Commercial Disputes, IP litigation (a multi-award winning strength) Arbitration and Mediation (Accredited) Early Case Evaluation Expert Legal Witness Services
DFMG lawyers work extensively with International clients and forge successful relationships with colleagues in many jurisdictions.