SCP Soulié & Coste-Floret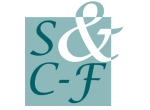 SCP Soulié & Coste-Floret
Email: a.brault@coste-floret.comPhone: +33 1 44 23 53 00Fax: +33 1 44 23 17 17/18Website: http://www.coste-floret.comAddress: 67, Boulevard Saint-Germain, 75005 ParisCountry: FRANCE
Christian Soulié and Jean-Marie Coste-Floret founded the firm in 1983. Currently, the firm consists of 8 partners and 14 lawyers and jurists. It serves most of the large national and international insurance companies and brokers as well as large industrial groups.
The structure of the practice allows full flexibility and responsiveness, in particular when urgent intervention and crisis management are required in both national and international cases. The firm has great experience in its sphere of activities and the business practices allow Soulié & Coste-Floret to meet the specific needs of its clients, as part of a genuine partnership.
Our international insurance practice is managed by Jean-Marie Coste-Floret and Emmanuèle Lutfalla .
Our firm is happy to give legal advice, support and representation in all areas of Insurance and Reinsurance coverage, defence and litigation.
Soulié & Coste-Floret has acquired extensive expertise in the following fields:
Industrial risk
Products Civil liability
Professional civil liability (liberal professions and law officials, mechanics, hoteliers, etc.)
D & O liability
Health profession liability
Tourism and leisure (travel agencies, tour operator and leisure parks)
Construction
Traffic accidents and bodily injury compensation
Occupational accidents
Transportation
Insurance intermediaries (Agents and Brokers)
Personal insurance
Property insurance - damage to property
Litigation falling within the competence of the administrative courts and government contracts
Contact SCP Soulié & Coste-Floret