September 1, 2016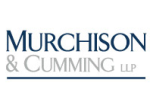 THREE FROM MURCHISON & CUMMING HONORED IN SOUTHERN CALIFORNIA SUPER LAWYERS WOMEN'S EDITION
LOS ANGELES – August 17, 2016 –
Murchison & Cumming, LLP is pleased to announce that Senior Partner Jean M. Lawler, Partner Lisa D. Angelo and Associate Georgiana A. Nikias have been selected to the 2016 Southern California Women's Edition. This is an exclusive list, recognizing no more than 2.5 percent of the lawyers in Southern California.
Ms. Lawler is the immediate past Managing Partner of the firm. She serves as Co-Chair of the firm"s Insurance Law, Cyber & Privacy Law and International Law practice groups. She is the President of Insuralex, a global legal network of insurance, reinsurance and defense litigation firms, and is a past president of the Federation of Defense & Corporate Counsel. She is a fellow (and was a founding Regent) of the American College of Coverage and Extra-Contractual Counsel and is rated AV preeminent by Martindale Hubbell. Ms. Angelo chairs the firm's White Collar Crime practice group and is a member of the firm"s Professional Liability and Law and Motion practice groups. Ms. Nikias is a member of the firm"s General Liability, Product Liability, Business Litigation, and Wildland Fire Litigation practice groups with a continued interest in Art and Cultural Heritage Law. s
Super Lawyers, a Thomson Reuters business, is a rating service of outstanding lawyers who have been chosen by their peers and through independent research. The Super Lawyers lists are published nationwide in Super Lawyers Magazines and in leading city and regional magazines and newspapers across the country. Only the top 5% of attorneys in each state or region are honored as Super Lawyers.
About Murchison & Cumming, LLP
With a firm history dating to 1930, Murchison & Cumming, LLP is a premier, AV-rated civil litigation firm with five offices in California and Nevada, whose attorneys specialize in the defense of domestic and international businesses, insurers and individuals, at trial Page 2
and on appeal. The firm"s attorneys also handle employment matters and business transactions. The firm is a member of the USLAW and Insuralex Networks. For additional information, please visit the website at www.murchisonlaw.com.
CONTACT:
Shannon Cooper
Marketing Coordinator
Direct: 702.216.3865
scooper@murchisonlaw.com