NEWSLETTER 01/2013 GROOTERHORST & PARTNER RECHTSANWÄLTE
Dear Readers,
At the beginning of 2013 we review important legal developments of the previous year 2012: The European and the German legislator initiated new evolutions in procedural law and in cross-border foreclosure. The highest federal courts (BGH and BVerwG) as well as some courts of appeal announced interesting rulings which influence some fields of activity of our law firm – in commercial and company law, in private construction law as well as in commercial landlord and tenant law. Problems and consequences of building projects also extend to legal relationships with insurers. Time and again, planning law has to solve conflicts between investors or public interests respectively arising within the context of local, regional and state-wide project planning. The possibilities of mediation can be made clear particularly in contrast to traditional settlement negotiations.
Also for this year 2013, I wish you some stimulating reading of our quarterly newsletter.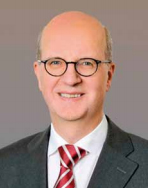 Yours
Dr. Johannes Grooterhorst
Rechtsanwalt
Content
– Current News: New European Law: Judicial procedures and foreclosure
– Commercial and Company Law: Legal capacity and liability for actions of a works council
– Real Estate Law: Private construction Law: Scope of the architect's power of attorney
– Commercial Landlord and Tenant Law: Interpretation of the rent adjustment agreements
– Public Law: State Building Law: Building permit for a garden centre in proximity to an incident-prone facility (EU Seveso II)
– Insurance Law: Direct claim for coverage of an aggrieved party in case of interest in a declaratory judgement
– Mediation as an alternative to controversial settlement negotiations
Download NEWSLETTER 01/2013 GROOTERHORST & PARTNER RECHTSANWÄLTE