Bill Perry, the President of Insuralex has announced that the prestigious firm, Murchison & Cumming, LLP have been elected as Members for California of the expanding Insuralex group of firms dedicated to Insurance and Reinsurance coverage, defence and litigation.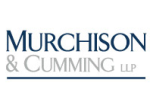 Murchison & Cumming was founded in 1930 and with more than 80 Attorneys in offices across California, they provide an excellent and highly appreciated service to Insurers and Reinsurers in the Lloyd's, London and International Insurance markets.
Mr. Perry welcomed Murchison & Cumming to Insuralex and commented "We are extremely pleased that we have our friends at Murchison & Cumming join Insuralex as Members for California. Their practice and range of International instructions and contacts is enviable and we look forward to working closely with them over the coming years."
Managing Partner of Murchison & Cumming, Jean Lawler said "It is a great day for our Firm to join with Insuralex. We have always had great interest in the international Insurance and Reinsurance market and have worked to provide a first class range of solutions in this area. Working with the team at Insuralex will be a terrific opportunity to offer the full range of our services in our own area, as well as contributing to the worldwide standing and reputation of this excellent group of lawyers."
Insuralex is a worldwide association of independent insurance and reinsurance lawyers dedicated to the global insurance and risk management community. The Group consists of 28 leading firms of lawyers around the world, all of whom specialise in insurance and reinsurance coverage, defence and litigation work.
For further information, please contact:
David Brackenbury
Marketing Director
Tel: Mobile: +44 7740509925